By Manjari Mukherjee
We hear you! Art may be the marker of a civilization, a representation of time, and it may be the single factor that can change the entire atmosphere of your space – your home, your workplace, or even your place of worship, but buying art can be still be a daunting task. Art is often seen as an investment, but for new collectors, it may be difficult to shortlist and select the artwork you want.
The long and the short of it – If you love art, we've got your back!
If budget is the only hindrance in your way of starting your art collection, then your worries end here. Right here is India's largest selection of curated artworks, providing a young, edgy, and egalitarian way for you to reach out to artists across the country. You may be living anywhere in the world; you can still browse and collect art from the farthest village to the nearest city with the click of a button.
Here is our select top 20 artworks under 20k.
Ready?
Here we go.
1. Childhood Love by Aniruddha Sarkar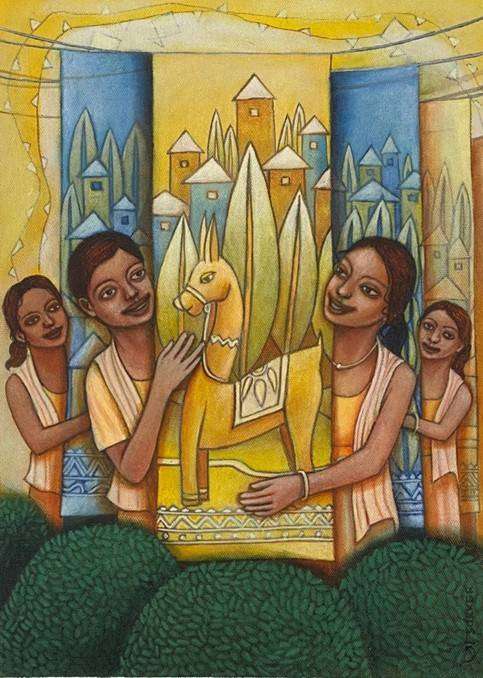 The artworks of Aniruddha Sarker are known to have a soothing and calming effect. This artwork titled 'Childhood Love' portrays the sweet memories of childhood love and also leaves the viewers with a surreal effect.
2. Kerala Landscape by Prashant Sarkar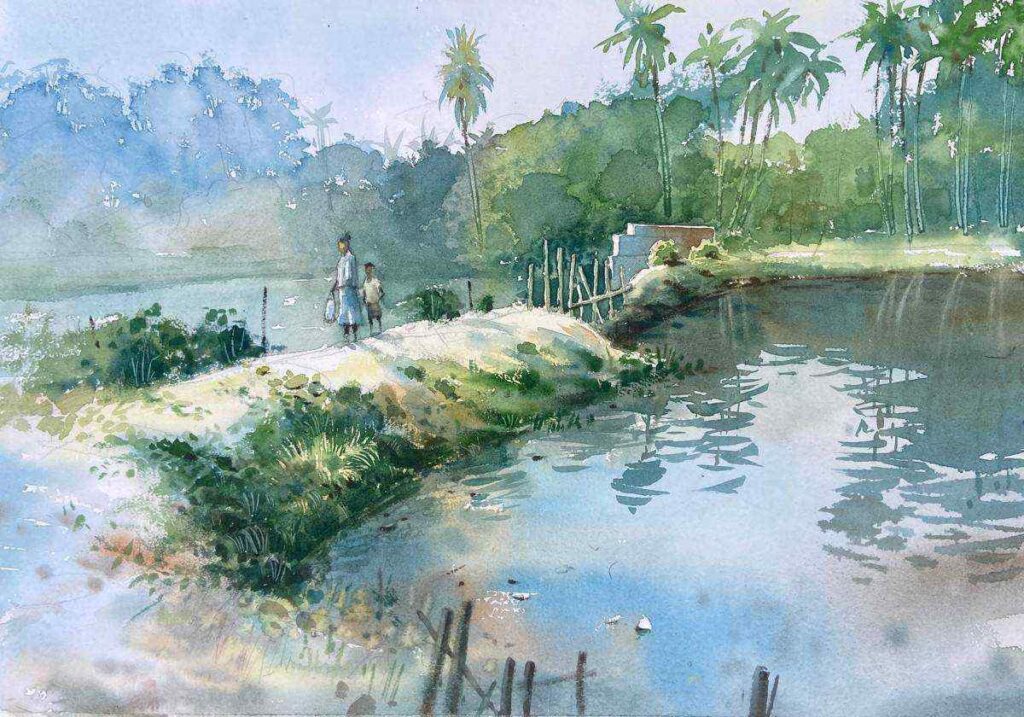 This landscape painting by Prashant Sarkar presents the beautiful scenic view of Kerala in a realistic way.
3. Purple-Rumped Sunbird by Aniruddha Gupte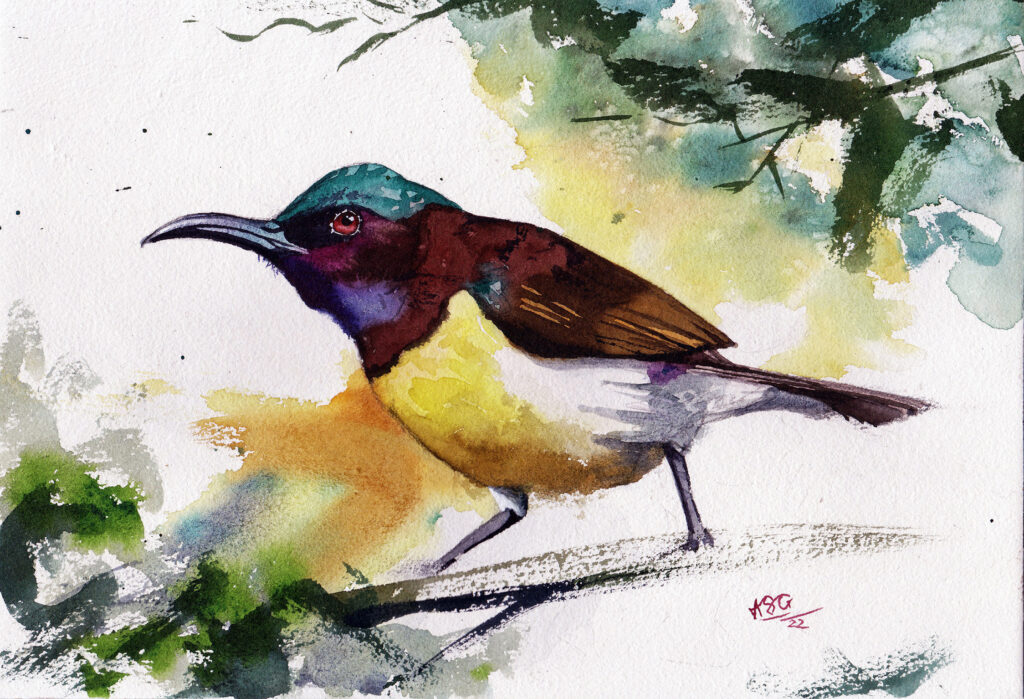 The Purple-Rumped Sunbird by Aniruddha Gupte is one of the most beautiful watercolour paintings. The artist brings the painting to life with his skillful choice of colours.
4. Secrets of the Sea 2 by Neena Singh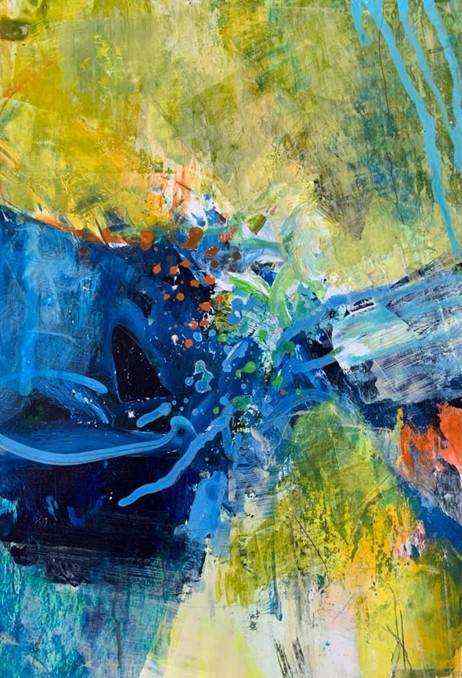 Neena Singh indulges in a play with colours through this abstract painting. Her artworks have a simple serenity to them that naturally makes you calmer and your atmosphere more tranquil.
5. Babu Romancing Bibi With A Parrot by Bhaskar Chitrakar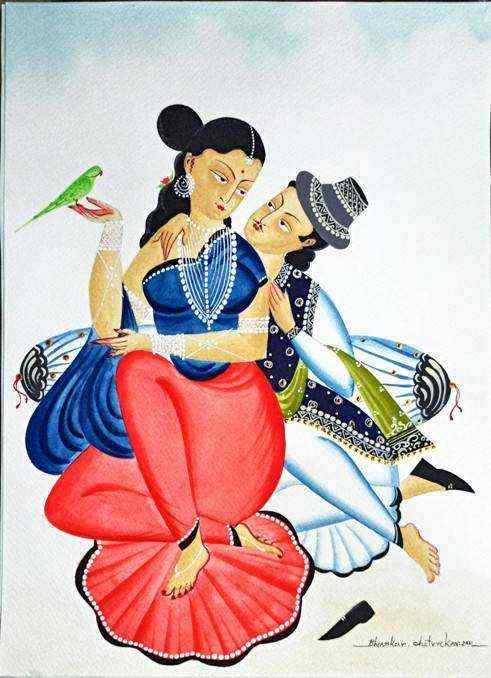 Bhaskar Chitrakar brings the beautiful Kalighat painting to life with his artworks. The setting is very much vibrant and eye-catching.
6. Reminiscence by Aniruddha Sarker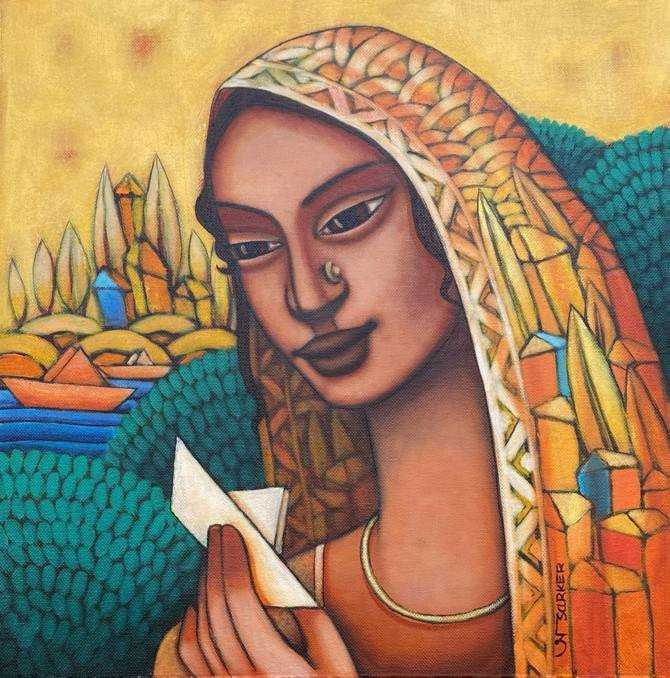 Reminiscence by Aniruddha Sarker is set in a warm backdrop and it presents a woman reminiscing about her life. The wonderful colours in the artwork makes it a worthy buy.
7. Vintage Car Painting by Herendra Swarup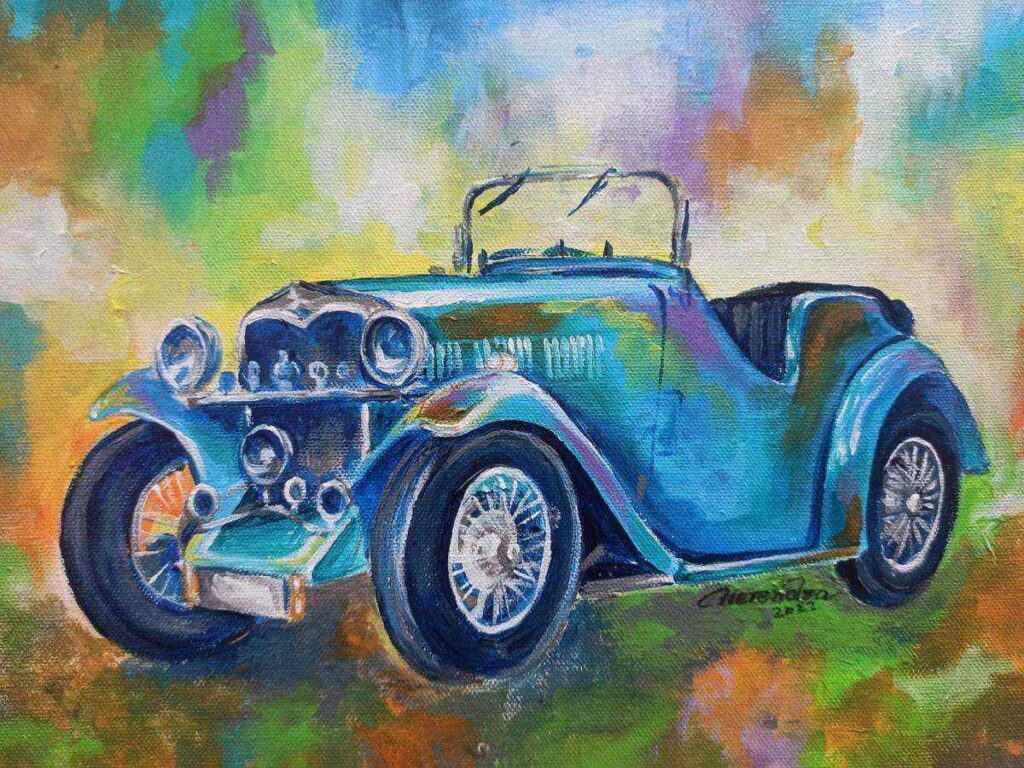 This Vintage Car Painting by Herendra Swarup takes us back to the good old times and leaves the viewers reminiscing.
8. Prakriti 1 by Gargi Parmar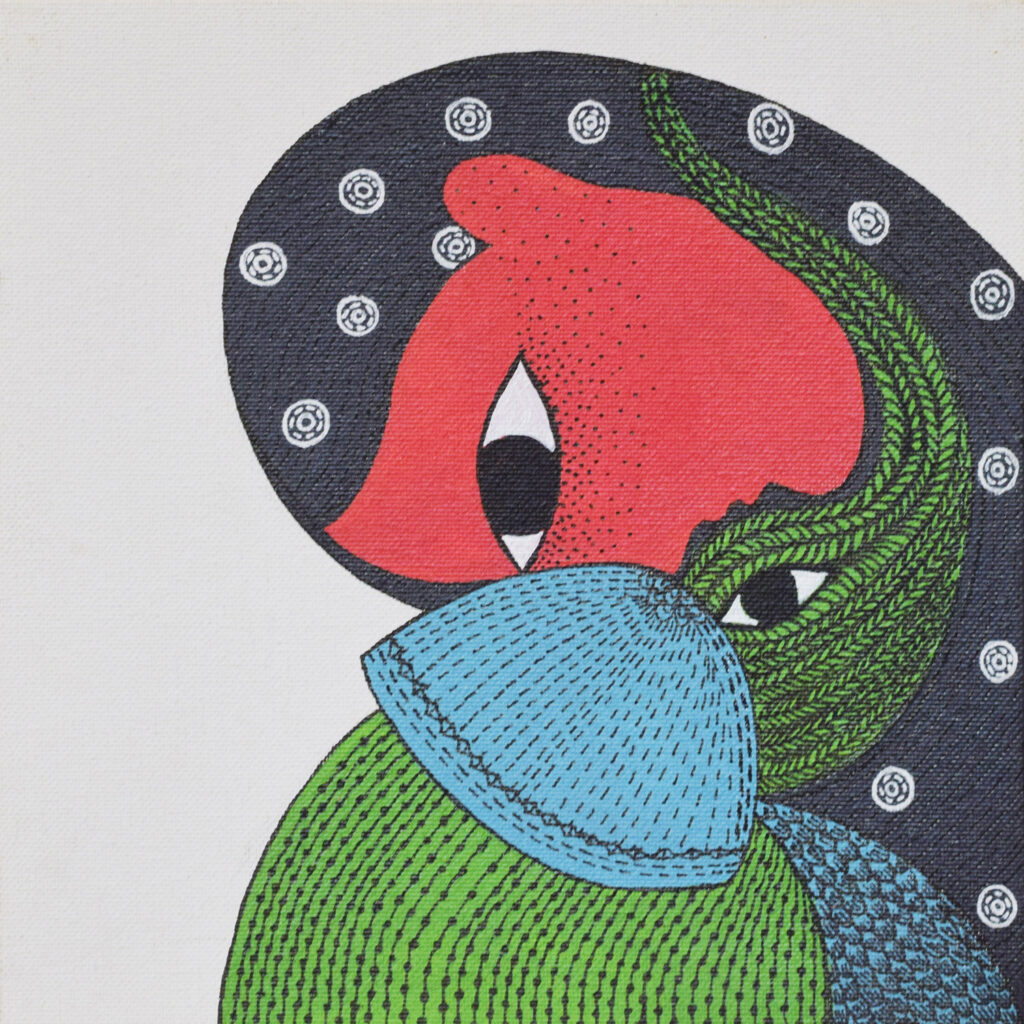 Prakriti by Gargi Parmar is one of the most beautiful artworks in Gond tribal art. The artist has a number of artworks based upon Gond tribal art and buying them at a price under 20k is a steal.
9. Bloom 1 by Kakali Sanyal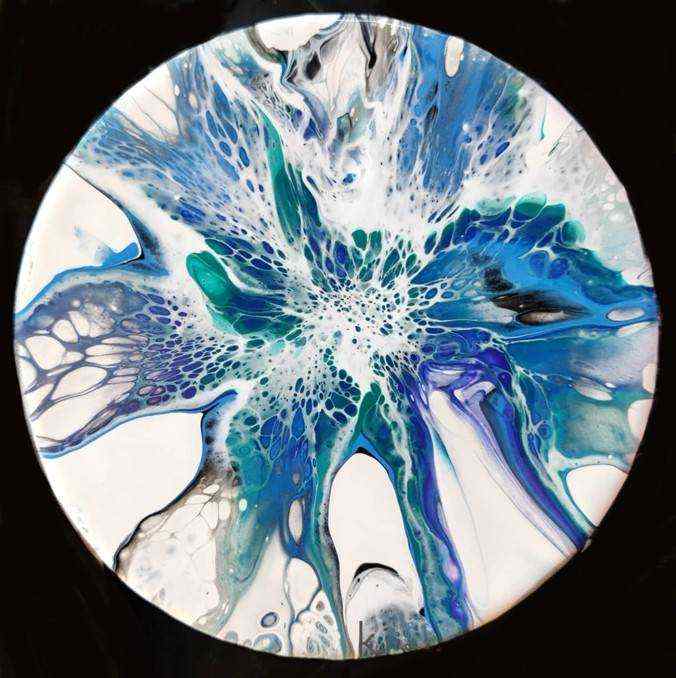 Kakali Sanyal is a prolific mixed media artist and she engages in a play with colours through this abstract fluid art.
10. Sunset over floral fields by Mitisha Vakil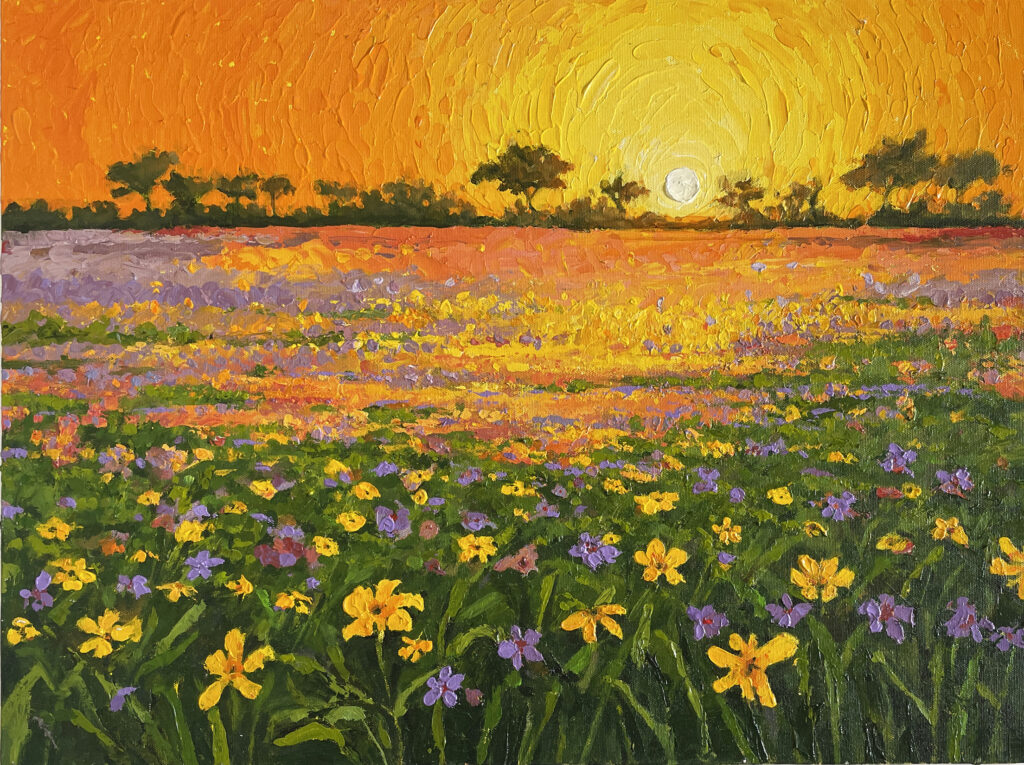 In this landscape painting, The artist has emphasised the unsung colours of dusk and dawn sky. The medium used here is acrylic paints and the surface has the texture of brush and knife strokes.
11. Waterlilies by Swati Kale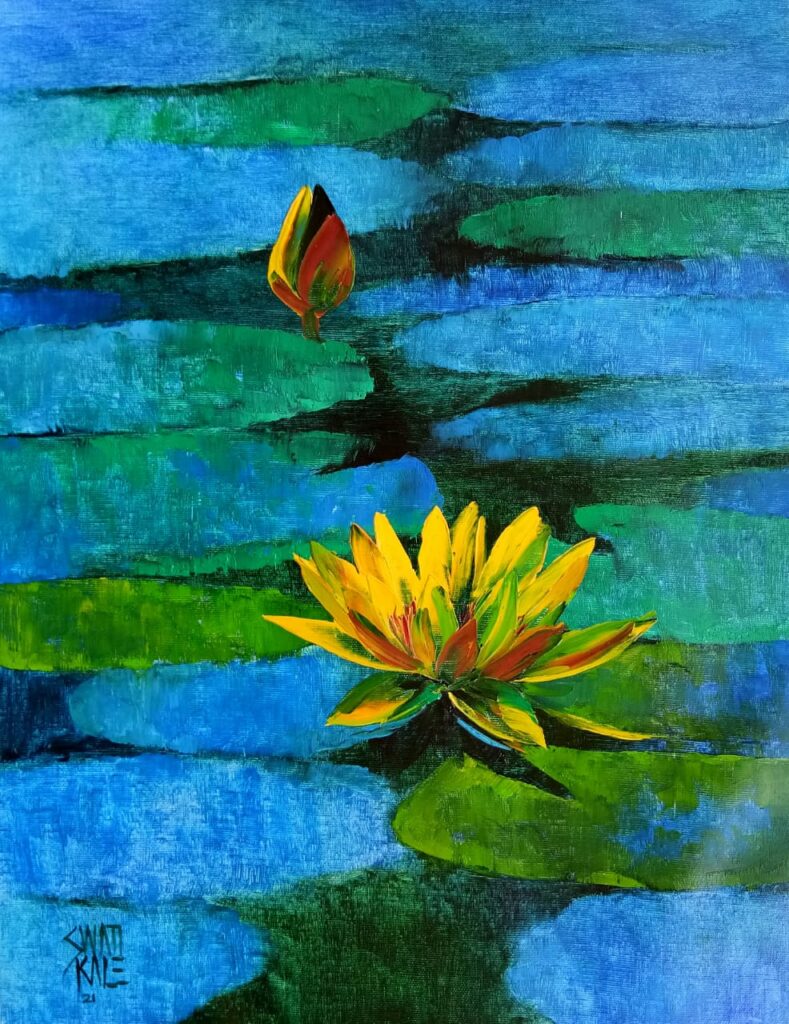 The artist is ever inspired by flowers and nature and so she presents the eternal beauty of nature through her artworks.
12. Zestful by Kayalvizhi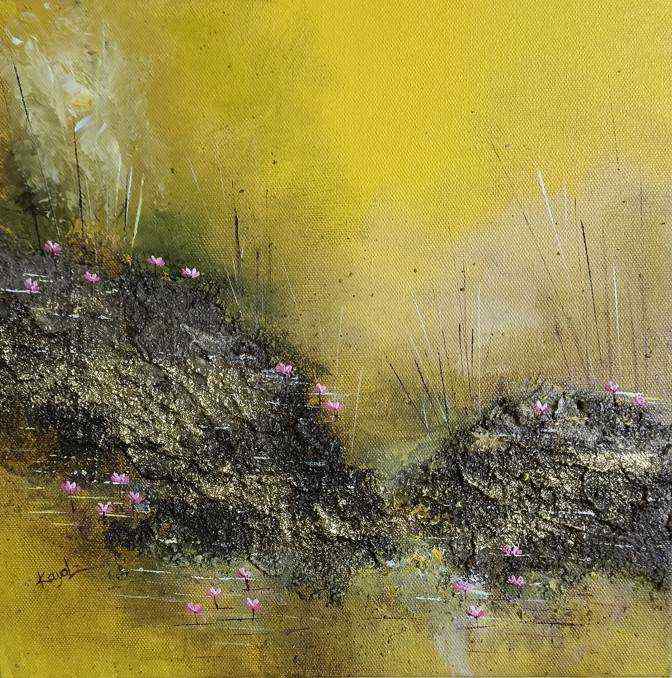 Kayalvizhi presents this beautiful abstract art wherein she experiments with warm colours and presents an enchanting view to the viewers.
13. Leaves by Meenakshi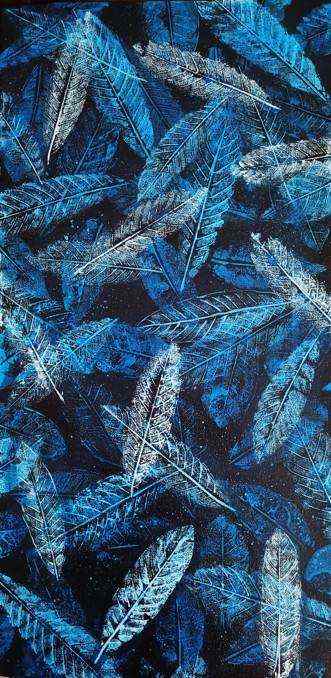 "Leaves" by Meenakshi takes you into a magical realm of colourful adventure. It will undoubtedly add more beauty to your living room.
14. Pulchritudinous by Cheena Madan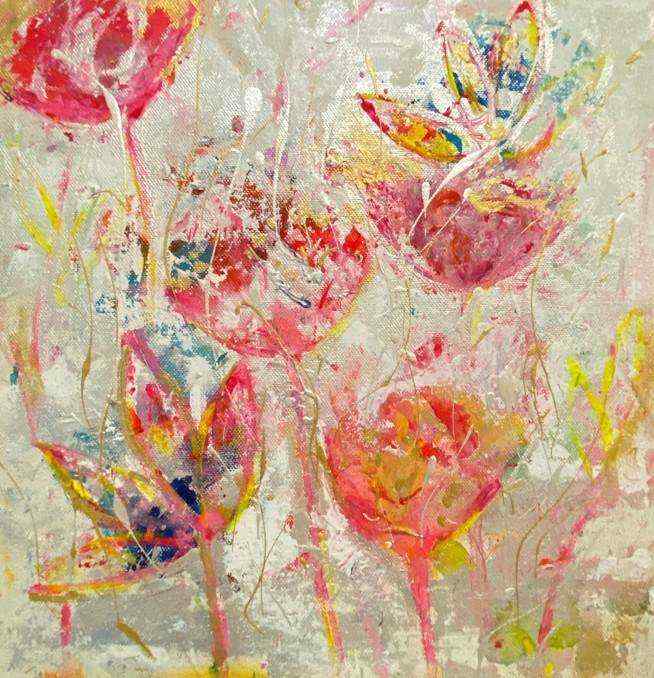 This artwork is a floral abstract reflecting the beauty of nature through whimsical textures and acrylics on the canvas.
15. Bloom by Anuja Saxena
Anuja Saxena's artworks are known for their aesthetic beauty and with this artwork, she presents the Bougainvillea in abstract form.
16. Profusion of Colours by Anuja Saxena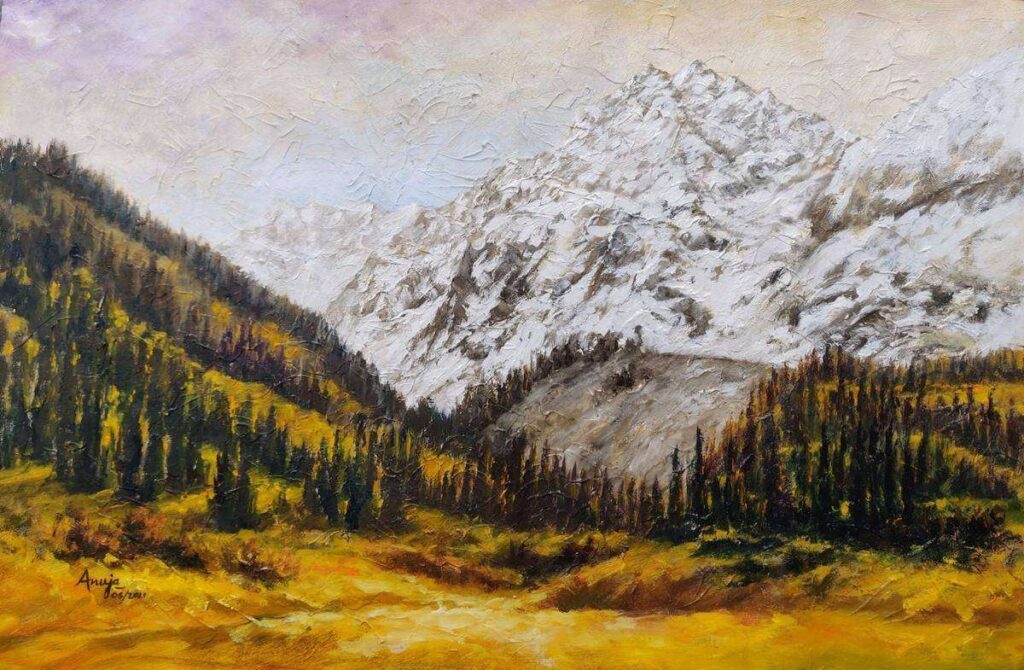 Anuja Saxena presents this beautiful Landscape that depicts the valour and strength of mountains and this would be a perfect addition to your office wall or study room to induce confidence and motivation.
17. Is Your Blue My Blue? by Maya Nelluri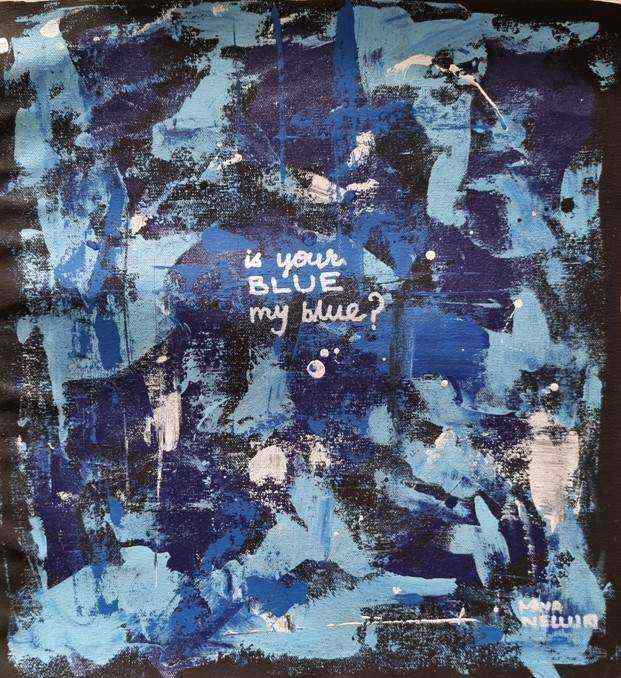 This abstract work speaks to spiritual art enthusiasts, much like the artist herself. The complex strokes of blue in different shades is captivating and enchanting.
18. Landscape4 by Prasanta Maiti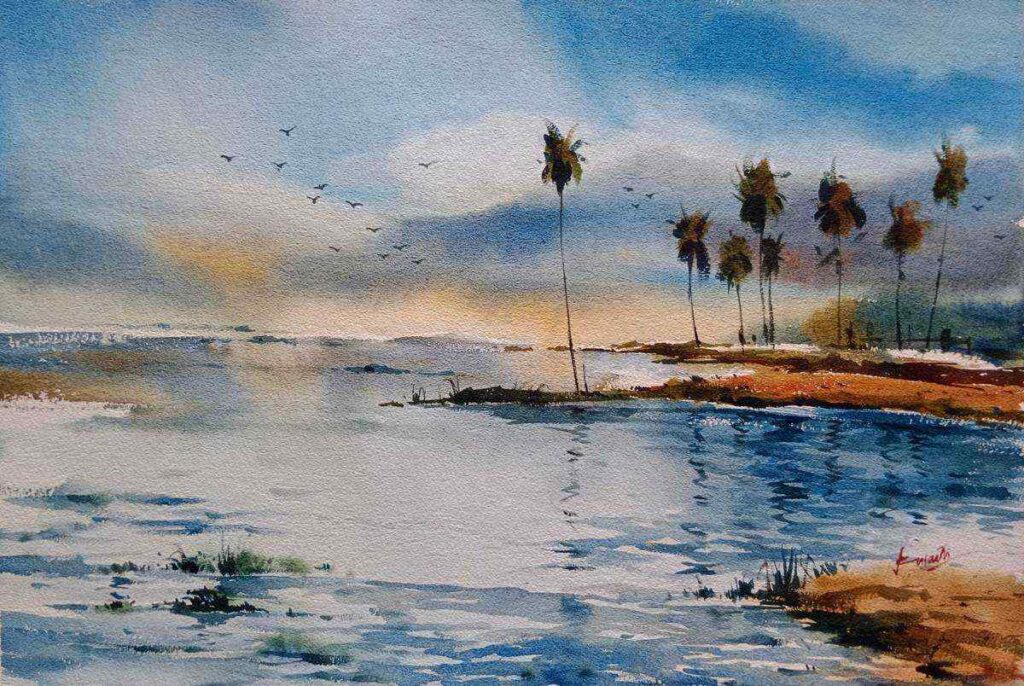 This artwork presents the picturesque view of nature and Prasanta Maiti very cleverly uses the colours to bring out the elegance of the scenery.
19. Mosaic by Nisha Sehjpal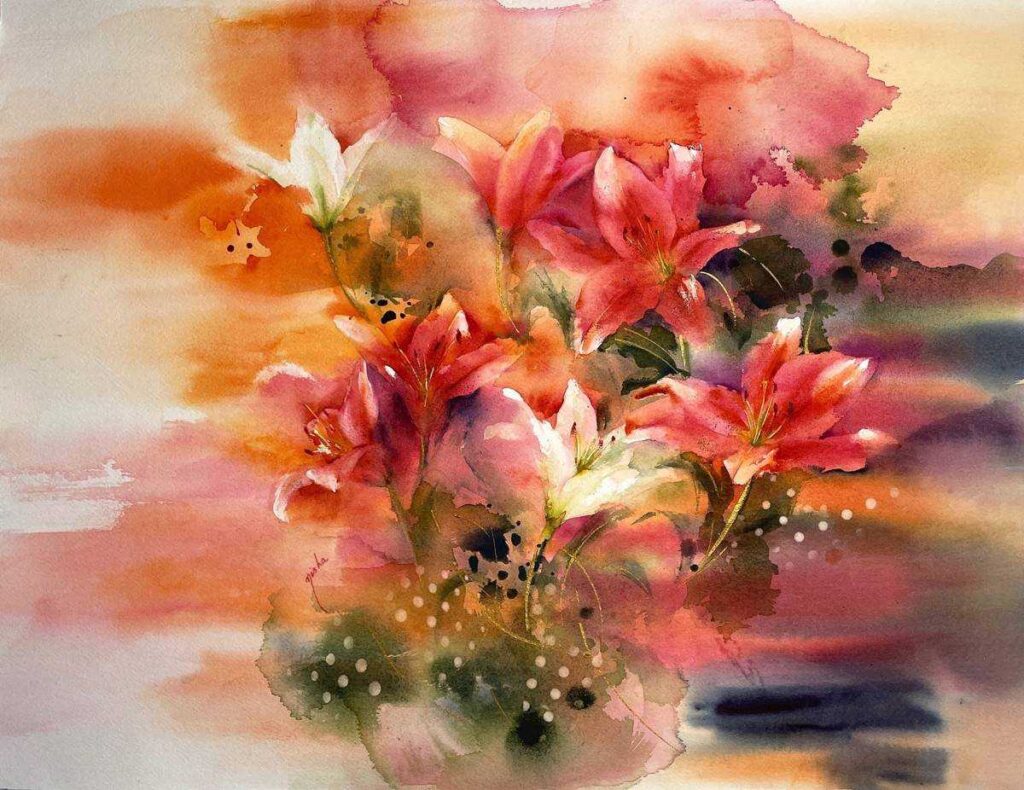 Nisha Sehjpal allures the viewers with this work titled 'Mosaic' and this would be the perfect addition to your living space.
20. Ganesha by Amit Kumar Singh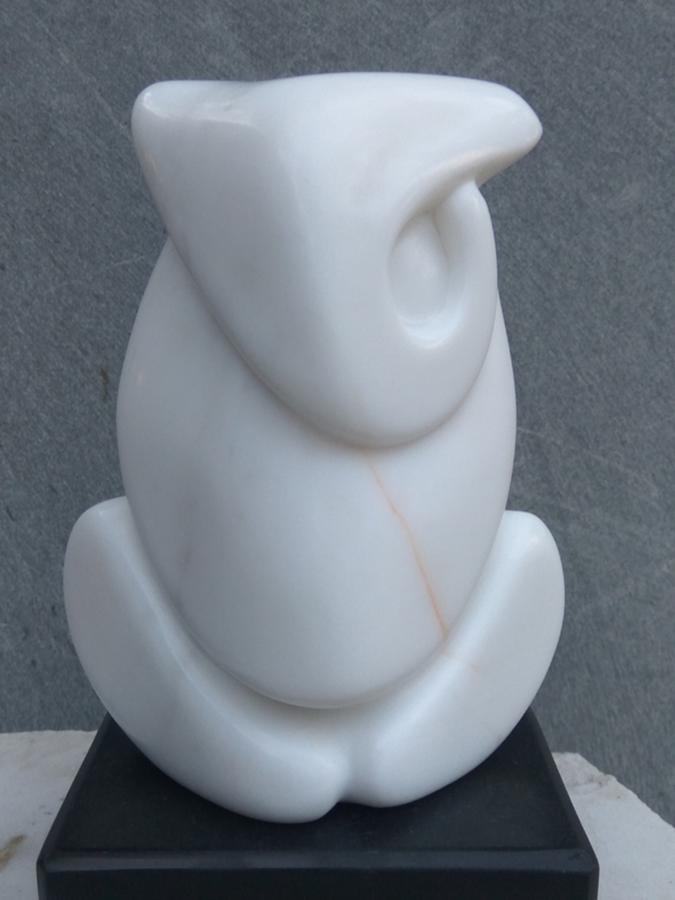 This sculpture by Amit Kumar Singh is just the right one to elevate the ambience of your home decor. The sculpture is made up of Marble, Brass & Jaisalmer Stone. Explore more artworks under this category on Mojarto.