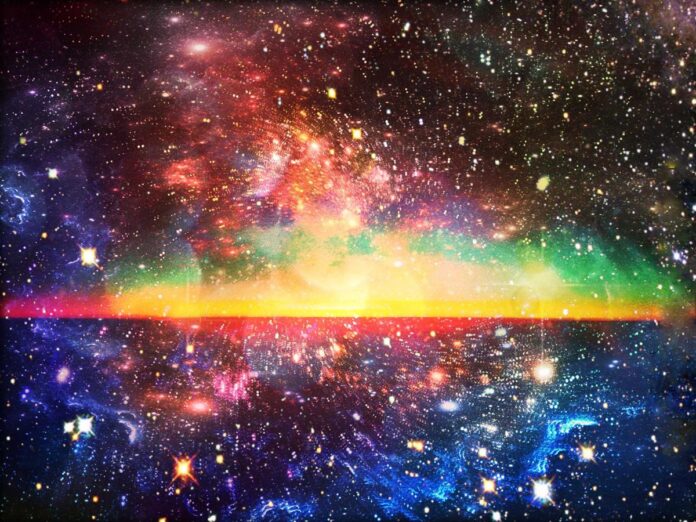 Ayodhya is a sacred city that is popular for its gaiety, tradition and heritage. It is regarded as one of the seven sacred cities revered by the Hindus in the country. Ayodhya is a city that enthrals its travellers with its captivating milieu and vibrant culture. The syncretism of the city induces sensuous and transcendental imagery in the hearts of everyone. The melodious songs of birds and recital of Vedas vibrate throughout the city.  Experience the resplendence of the city through these serene artworks that celebrateAyodhya. These artworks radiate vibrancy, chromatic richness and nostalgia. It stands as a statement of the cultural and geographic elegance of the holy city. Find peace in the elegance of Ayodhya through these artworks.
Ayodhya, located on the bank of the river Saryu is a popular pilgrimage site. It is sacred for being the birthplace of Lord Rama, the seventh incarnation of Lord Vishnu. The city has been witness to various Hindu mythologies and tales.
'Pratibimb: Akash Ganga' By Atul Pandita
River Ganga adds an exalting beauty to the city. Artist Atul Pandita paints Ganga in all its glory. The splash colours depict the Radiant beauty of the sacred river. The artwork soaks the soul in the colours of the river Ganga, also known as the Ganga Maiya.
Evenings in Ayodhya is enticingly beautiful. The aartis, diyas and devout devotees spread an air of divine ecstasy. The bright lamp flames and engulfing shadows create a blissful scene in the city.