By Karishma Balachander
Figurative art as you all know is a type of art that includes paintings that have connections with the real world. Artworks belonging to this genre would most probably have a whole lot of references to characters or images from the living space of the world and these paintings would mostly be presentations of human figures and sometimes about animals. A large number of figurative art would deal with the spectacular representation of nature such as the landscapes and seascapes which includes the scenic view of mountains, valleys and oceans.
Some of them also presents to the viewers about the astounding architectures around the world. If you feel that your wall of art misses out on some aspect but you are unaware of what that is, then its high time you added up spice to it by bringing in figurative paintings from Mojarto. These paintings are the ideal way of adding up elegance and grace to your home decor. Here we will have a glance at the seven reasons why figurative art is perfect for your wall.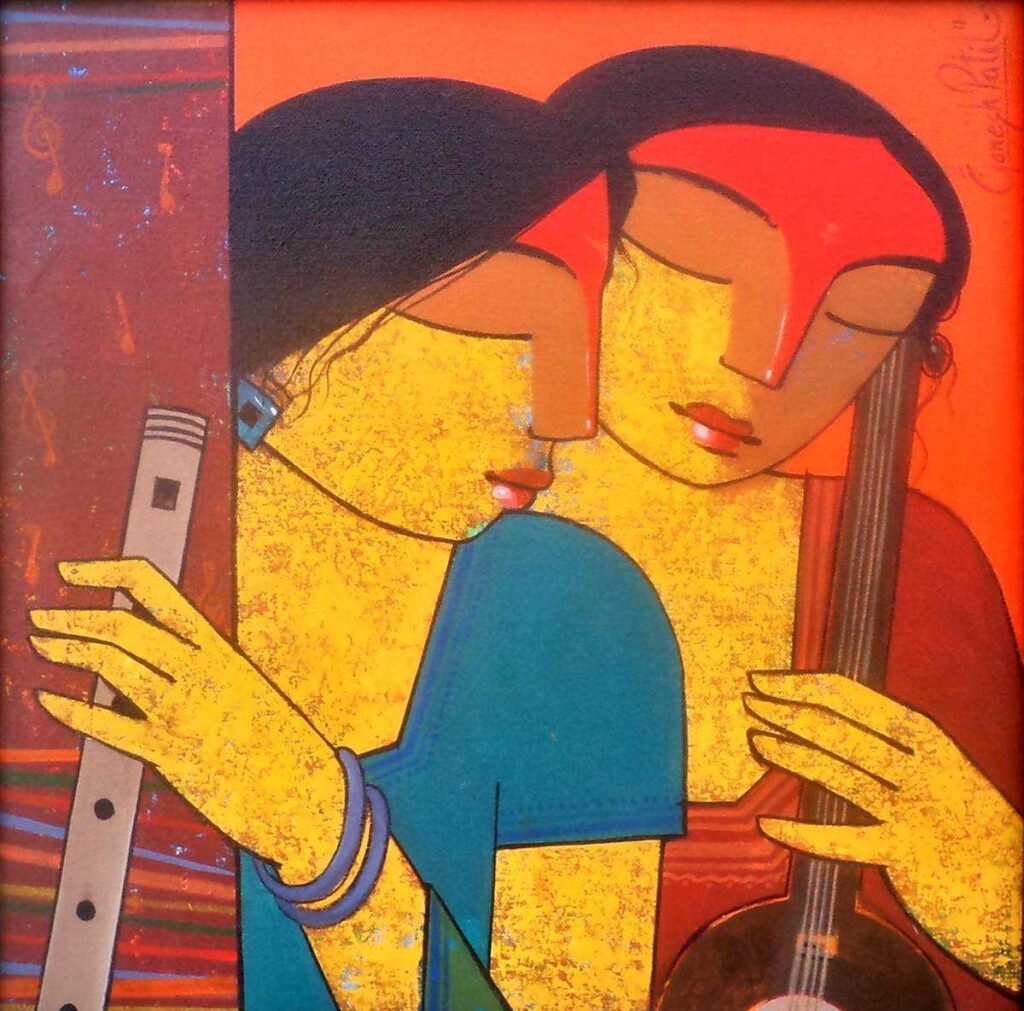 FIGURATIVE ART BRINGS IN MORE GRACE AND ELEGANCE TO THE WALL
No matter how much bland or dreary your walls may seem to look, these paintings are sure to add up more grace and elegance to your walls. With the wide range of artworks that we have in mojarto, your needs and desires are sure to be satiated and we make sure that your walls regain their lives.
ADDS UP A VIVID RANGE OF COLOR TO YOUR WALL
They are sure to give your wall an entirely new makeover as these paintings have more to do with a wide and vivid range of colors that will add a whole new level of positive vibes to your living space. If you wish to add color to your boring walls then Mojarto is just the right place for you to elevate the beauty of your wall.
THEY ARE REPRESENTATIONS OF YOUR TASTES AND DESIRES
It is a well known fact that we all represent our ideologies, desires and tastes and that is very much evident through the way we live our life. Likewise, the paintings on your wall are not merely lifeless things but they represent you and your personality. So, we have got all the areas covered as we have all varieties of figurative art that you would not want to miss.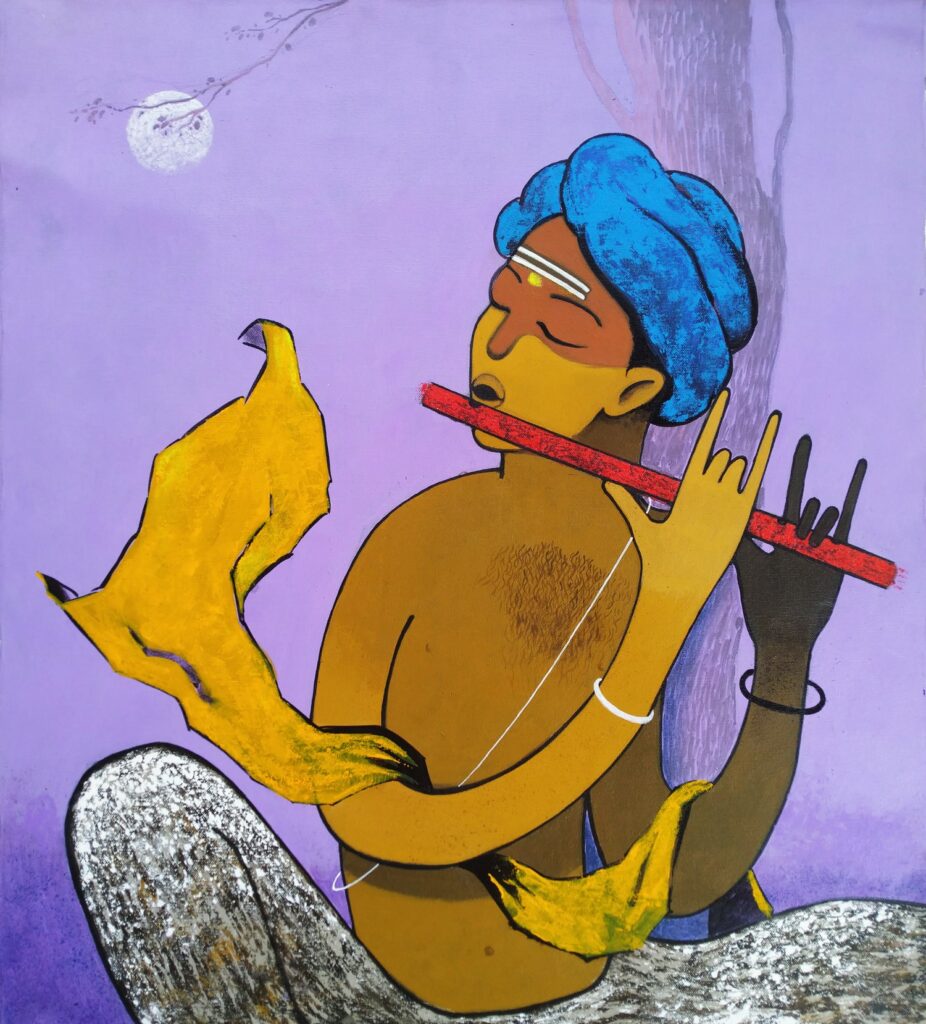 THEY ARE REPRESENTATIONS OF THE REAL WORLD
These paintings have more to deal with real world references and they present to the viewers the many different images in the world such as mankind, animals, and nature etc. These artworks are not fictional but they present the reality and hence evoke emotions in you and tend to make you feel connected to the painting. The above painting by Prakash Pore transcends us to the devotional world of music
WIDE RANGE OF ARTWORKS TO SUIT YOUR NEEDS
We have different kinds of figurative arts like that of human figures, seascapes and landscapes etc. Mojarto has more than 3000 artworks under the category of Figurative art and there many famous artists who are working on the same. Some of the best artists working with us include M. F Husain, S. H Raza, F. N Souza, Jatin Das etc.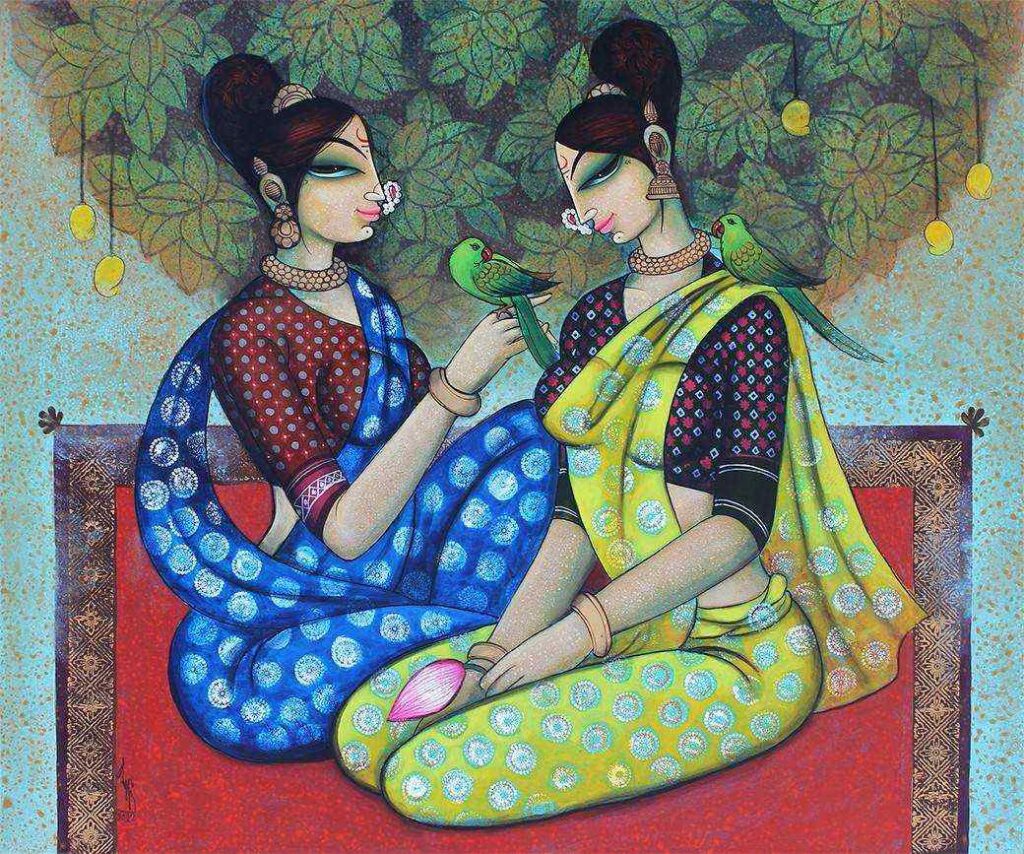 FIGURATIVE ART ADDS EXQUISITENESS TO YOUR HOME DECOR
These artworks don't just add beauty and elegance to your walls but to your entire home. Your home decor attains a whole new level of gracefulness with these paintings.
ENHANCE YOUR HOME AND WALL DECOR IN A GO WITH MOJARTO
This painting by Anupam Pal titled Rhythm of Renewal presents an enchanting look with its vivid selection of colors and the images in the artwork are also very beautifully presented. Adding up figurative paintings at your living space is surely one of the subtle ways in which you can take your home to a whole new level.