By Swapnil Ghildiyal
Imagination and Fantasy are a part of everyday life. We love art not only because it is beautiful to look at, but also because it has the ability to titillate our imagination and transport us to a different space. This selection of art prints transports the viewer into a fantastical universe.
Whether it is an unusual dream, or a mystical new world, a burst of psychedelic colors or the pathway to the realm of fantasy tales, these fine art prints are vibrant and unique and break the boundaries of one's imagination.
1. Affection 23 by Sanjay Tandekar
The riot of colours in the work by Sanjay Tandekar has a hypnotic quality and pulls you into a new world. This work contains elements of mythological art in the minute detail and it also depicts the height of fantasy and imagination of the artist. Brighten up your space by bringing this vibrant fine art print home.
2. Yashika by Anissha Deshpande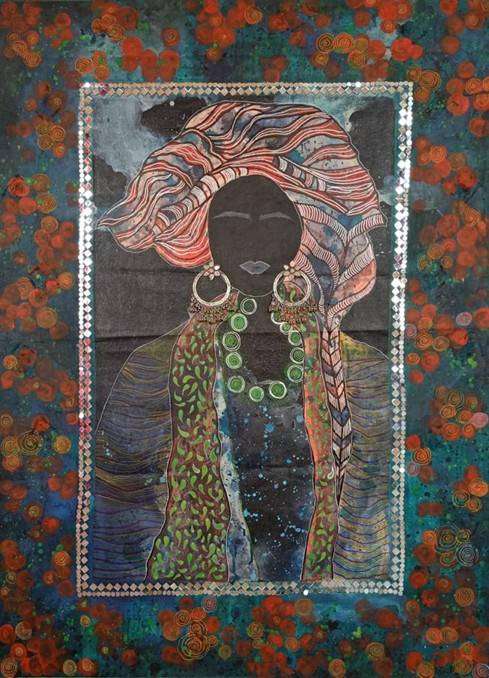 This painting by Anissha Deshpande depicts the image of a woman which is given life by the artist's fantasy and imagination. The choice of colors used by the artist itself elevates the painting to next level. The artwork also presents the woman's psyche in different colors denoting the success attained by her.
3. Love Don't Change 1 by Rawindra Kumar Das
Rawindra Kumar Das's work is a beautiful depiction of love, from mythology to reality. The cool blue background creates a sense of mist and a feeling of looking into a portal. The artwork is a product of the fantasy and imagination of the artist.
4. Bathtub And A Flamingo by Abhisek Dey
In this surreal artwork by Abhishek Dey there is a sense of being lost. The colors and textures that swirl around the woman and the flamingo make this into a mesmerizing work of art.
5. Dreamy Stage by Amarendra Maharana
Who could have a wider sense of fantasy and imagination than children? This work by Amarendra Maharana captures the dream-like fantasy of children in the midst of a performance with his comic characters and other virtual relatives.