Abstract landscape paintings are a perfect example of interweaving of nature and abstract art. Abstraction aims to bring out the artists inner vision in a symbolic representation beyond the normal scope of imagination.
Explore landscapes like never before through these abstract landscape paintings.
1. Golden Village by M Singh
M Singh's powerful abstract landscape paintings are a reflection of his own nostalgic memories, just like this acrylic on canvas where he envisions his village from a distance. Through his eccentric brush strokes and dynamic colour compositions, he forms an instant emotional connect with the audience.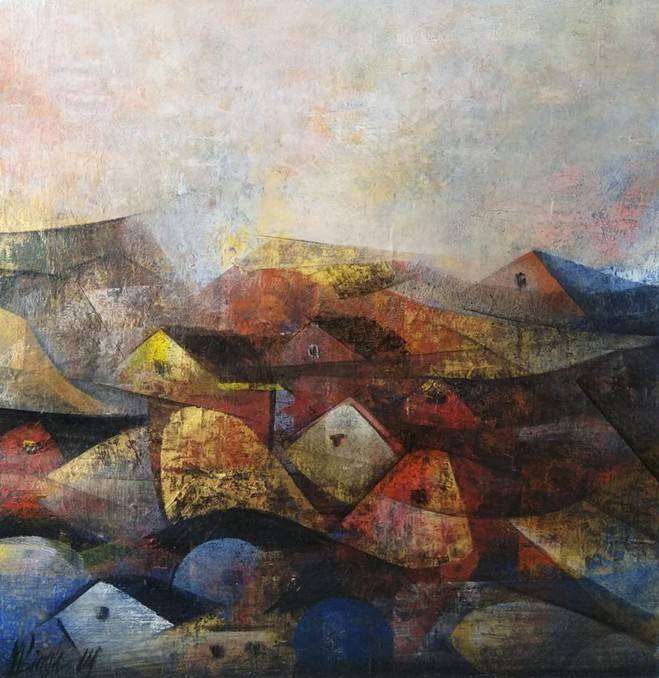 2. Specked Spaces No. 12 by Mahesh Sharma
Mahesh Sharma uses various textures, colours and techniques to bring alive his inspirations on canvas. In his series Speckled Spaces, he uses dry and wet strokes of acrylic on paper to create minimal abstract landscapes.
3. Landscape by Geetha Ramasesh
Geetha Ramasesh's abstract landscape painting has a distinctive rustic appeal due to her predominantly deep mahogany palette with vivid dashes of ochre & crimson. Her simplicity of expression in this striking landscape painting brings alive the energy of nature and is one of the most beautiful abstract landscape paintings.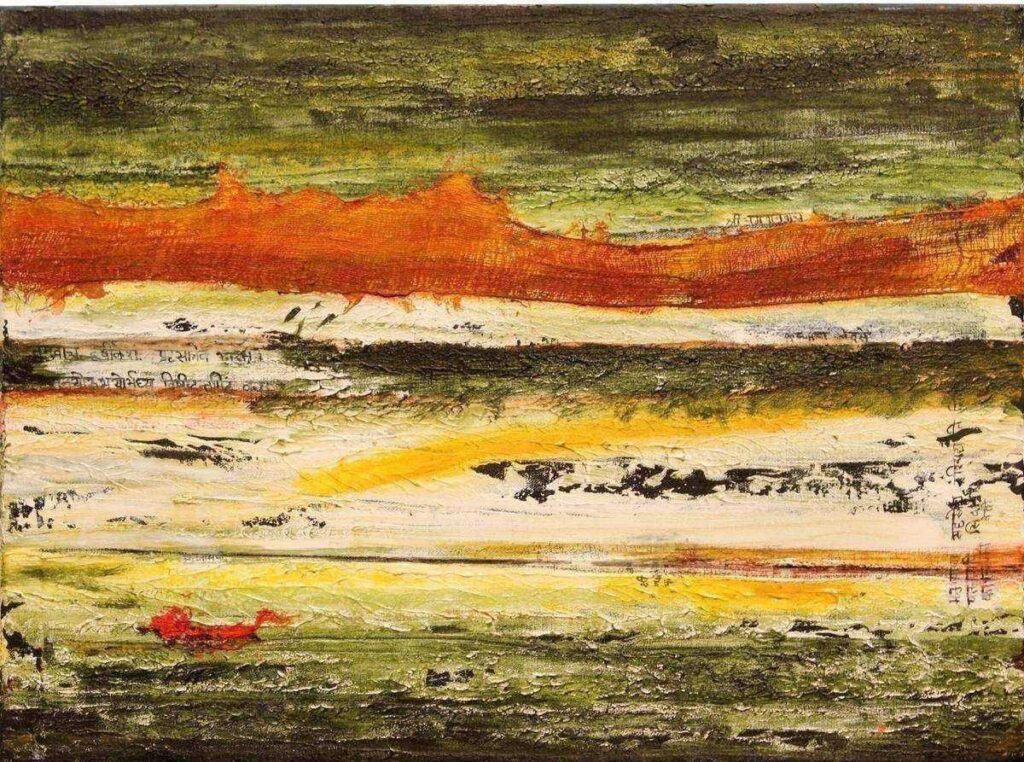 4. Village by the lake by Gangu Gouda
Deep hues of ultramarine blue, cobalt blue and crimson create a mystic effect in this landscape by Gangu Gouda.
5. Rustic Life-5 by Mopasang Valath
One is left free to interpret this modern abstract landscape painting by Mopasang Valath. Isn't it an absolute visual delight?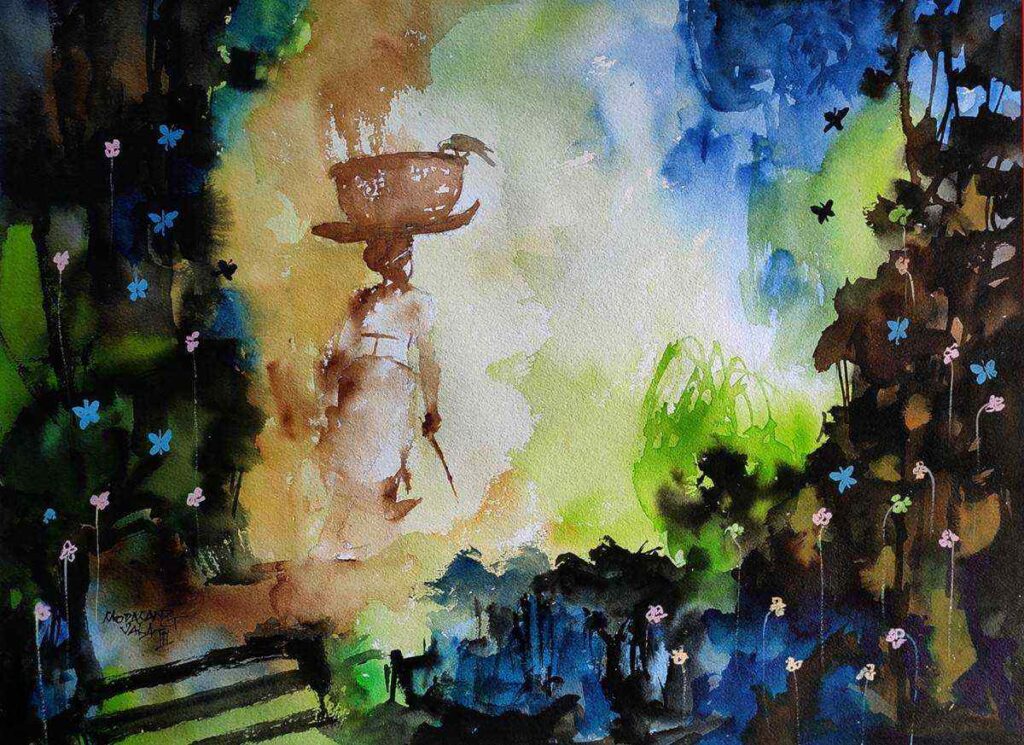 6. Creative Landscape by Ravi S. Waybhat
Ravi S. Waybhat expresses himself by using swift brush strokes against a static backdrop. This unusual landscape composition in shades of gray and white with just a hint of colour is a fine example of his artistic brilliance.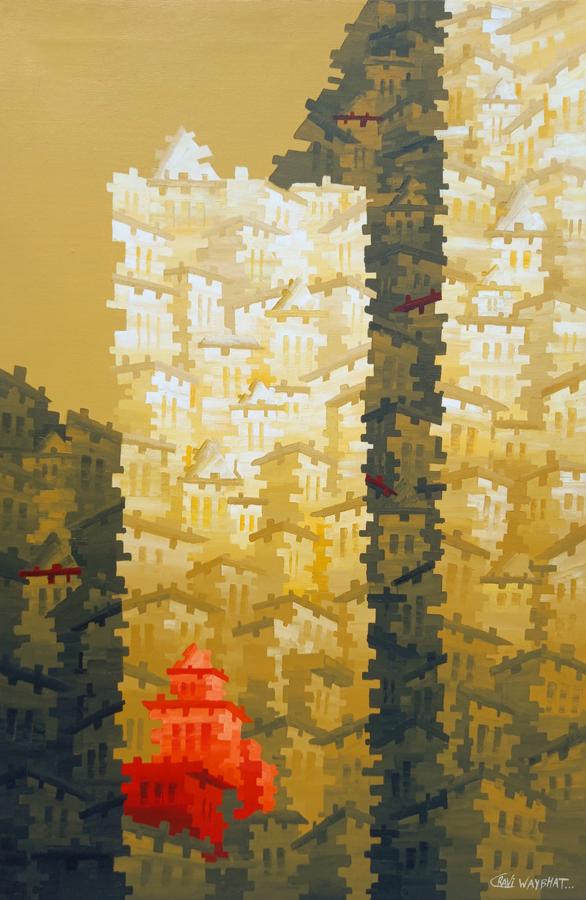 7. Naturescape 1 by Anita Tiwary
Anita Tiwary uses unusual tools to show her relation with the natural surroundings. Her rendition of innovative textures and patterns in exceptional shades of lavender, blue redefine abstract landscapes.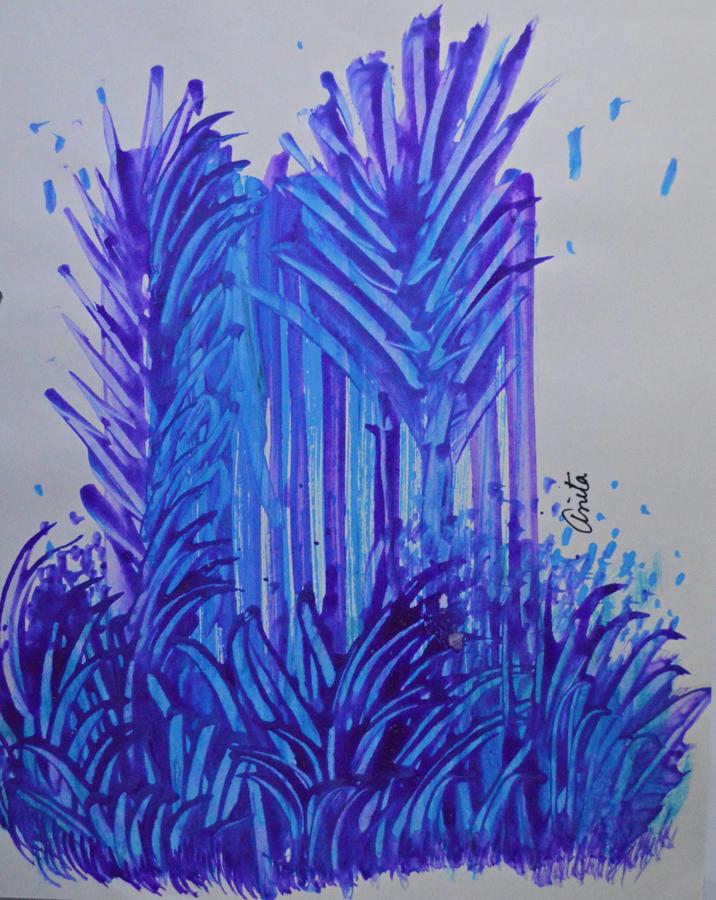 8. Untitled – I by Chandana Kankaria
Chandana Kankaria uses water colours to create her delicate compositions in soft mono tone colours to create an atypical expression of landscapes.
9. Morning by Kaukab Ahmad
Delhi based Kaukab Ahmad's artworks will definitely leave you with a breath of freshness. A natural florist by heart, he paints exuberant landscapes in his unique technique where he uses the tip of a brush to present detailed brush strokes. This floral acrylic on canvas is an ideal artwork to start your day with positive energy.
10. Landscape of Himavan by Prithvi Kumar
A wondrous abstract oil painting inspired by the majesty of mountains. Prithvi Kumar's creative energy comes out brilliantly through his expressive tactile textures and vivid hues of colour.