By Gunjan Tripathi
The Indian folk painting tradition is as old and diverse as the country itself. Folk and tribal arts are a rich legacy which are passed on from one generation to another, and continue as part of our cultural identity. Urbanization has moved these disciplines out of their humble origins to the contemporary art market. Today some of the folk artists have gained much needed recognition in the art world, bringing awareness to their otherwise vastly unknown tribal culture and oeuvre. Here are some leading folk artists from India who have carved a niche for themselves and brought their folk art to the global art world stage.
1. Kalam Patuakalam patua
Kalam Patua is accredited as being one of the painters who single-handedly revived the dying tradition of Kalighat painting. Born into a family of Patuas, he learned the art form from his father and grandfather and followed their traditional style of painting. However, the changing times made him introduce contemporary themes and subjects, moving away from conventional mythological themes in Kalighat painting. Over his 40 years of practice and dedication, he established himself as a pioneer of contemporary Kalighat painters.
2. Baua Devi
Born to a Brahmin family in Bihar, Baua Devi spearheaded Madhubani painting. In 1966, noted crafts connoisseur Pupul Jaykar chose Baua Devi as one of the first artists from the Mithila region to transform traditional Maithili patterns onto white sheets of paper. Today, after attaining popularity and commercial success across the globe, Baua Devi is an inspiration to generations of Madhubani painters. Despite the modernization in form and theme, she still prefers using natural colors in her works. The Government of India awarded her a Padma Shri for her contribution to Madhubani art.
3. Jangarh Singh Shyam
Jangarh belonged to the Pradhan-Gond community of Mandla district in Madhya Pradesh. His talent was discovered by J Swaminathan, who brought him to Bharat Bhavan in Bhopal, where he perfected his art. He developed his own style which was a beautiful amalgamation of tribal and contemporary art. His paintings featured tribal deities, animals, and nature in the traditional Gond style, with lines of coloured dots to make shapes and forms, as well as a master of the rotary pen. He is considered the pioneer of Gond art and is one of the most celebrated folk artists in India.
4. Bhajju Shyam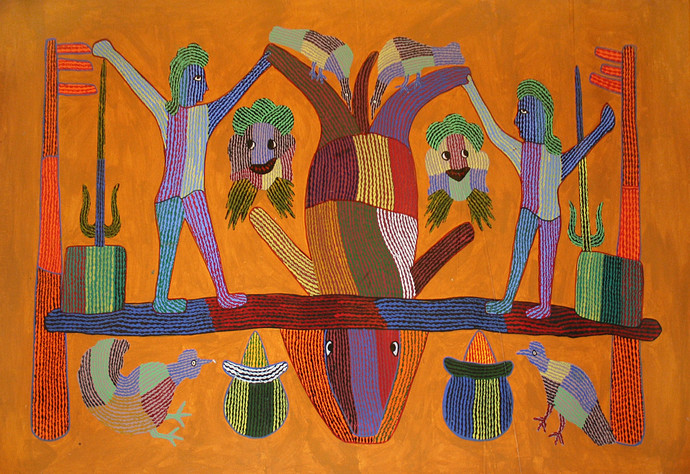 An apprentice of Jangarh Singh Shyam, well known Gond artist Bhajju Shyam has exhibited extensively in the Museum of London and on tour in the UK, Germany, Holland, Italy, and Russia. His books on illustrations have attained widespread popularity and sold more than 30,000 copies. They have also been translated into 4 languages. Bhajju's intense visual imagery makes him one of the most popular contemporary Gond artists. 
5. Jivya Soma Mashe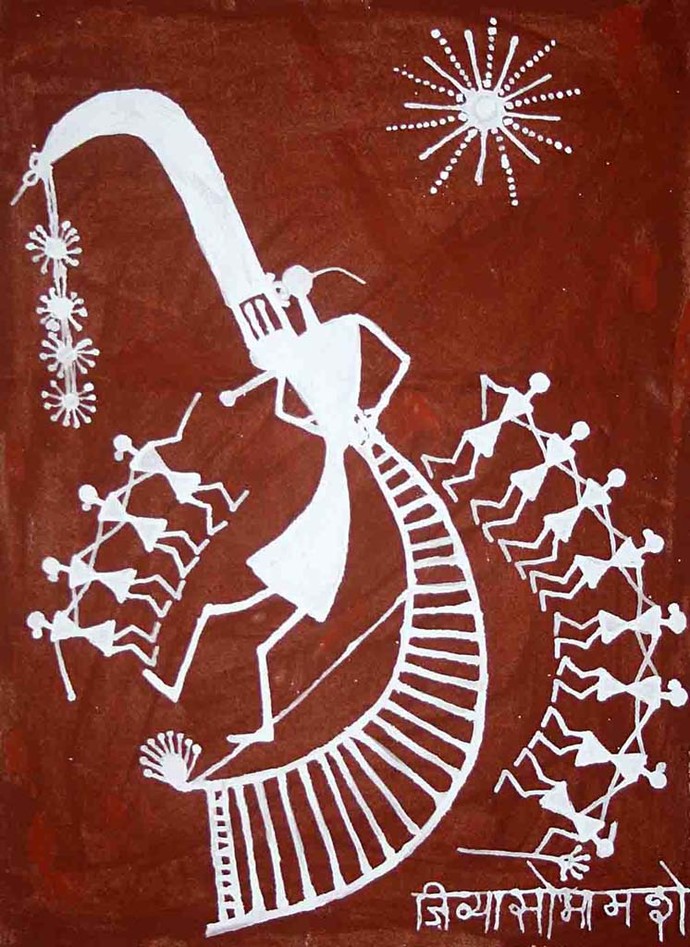 Born in Maharasthra in 1934, Jivya Soma mashe is one of the most widely recognised names of Warli art. His fame within the community reached the ears of eminent artist Bhaskar Kulkarni, who further refined his raw artistic talent. Jivya painted his beliefs, life, customs, and rituals in simple drawings that made him a legendary warli artist. His works today feature in major art collections and museums across the world.