There is insurmountable beauty in the way a myriad of colours and smooth brushstrokes find their way onto the canvas in careful texturing and splatter. That's impressionist art; and one can only attempt to understand its brilliance. These selected, modern artworks are a benchmark in Indian impressionism and take its stand in respect for the era and hope of taking it forward, to educate and appreciate.
1. Winter Market On The Banks Of Dal Lake By Masood Hussain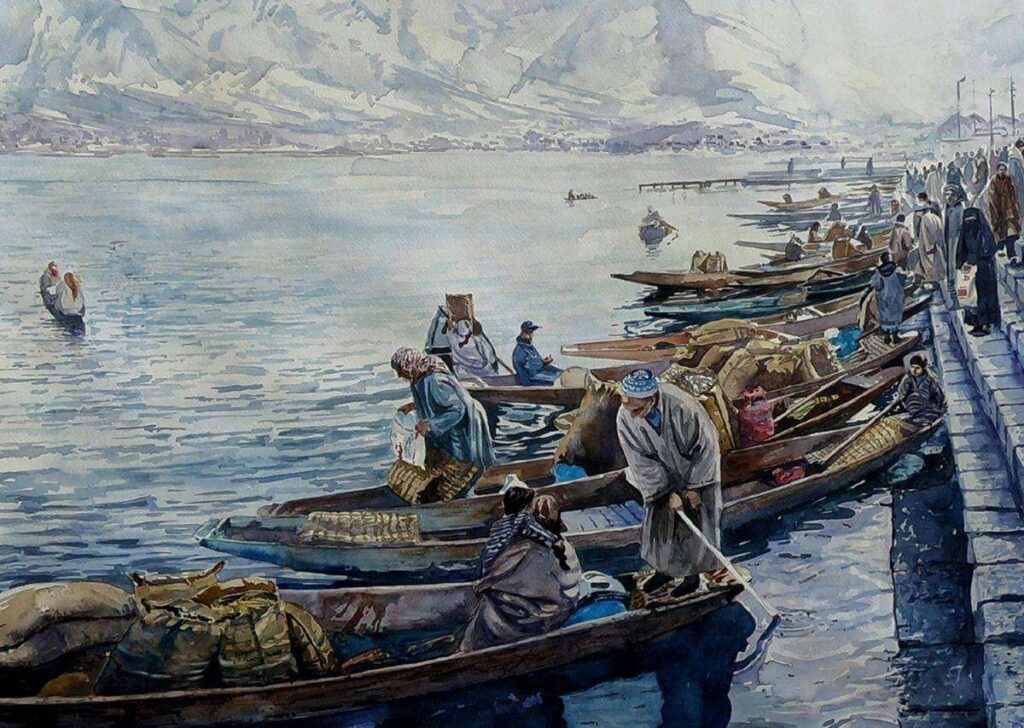 Brimming in vibrant watercolour, Hussain's reminiscences of a busy morning on the Dal lake, as vendors of all kinds come together for some old-fashioned commerce, a sight quite attractive to the tourists that have frequented the beautiful town of Srinagar. One can actually visualise and feel the frost of an early morning in Srinagar, people conversing in hushed tones, wrapped in shawls; such is the effect of Hussain's piece.
2. Ocean's Charm- Tushar Shetty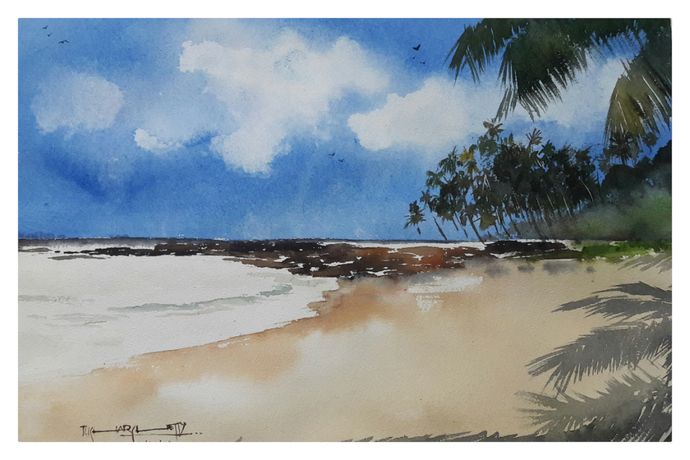 The blue hues, the warm salinity of the Arabian sea infused with the sandy beaches on the Indian west coast is being properly depicted by Shetty's impressionist take on a landscape that is easily ignored by the pomp and glamour of the beaches in Goa and Pondicherry. The detail here is reached to give the viewer a picture of an empty beach and the reflections, probably at noon when the Sun relaxes along with the palm trees, the tides and the sand.
3. Pani Kheti- Shyamal Karmokar
With a brilliant depiction of a monsoon scene in the countryside amidst the scenic hills of Nagaland, Karmokar carefully paints a picture of a farm when it's at its best, while it's irrigated by the showers from above. The rains there seem to fall like beads of crystal, and this is something that the green growth seems to be in harmonious matrimony with.
4. Snowed Mountain by Vivek Sharma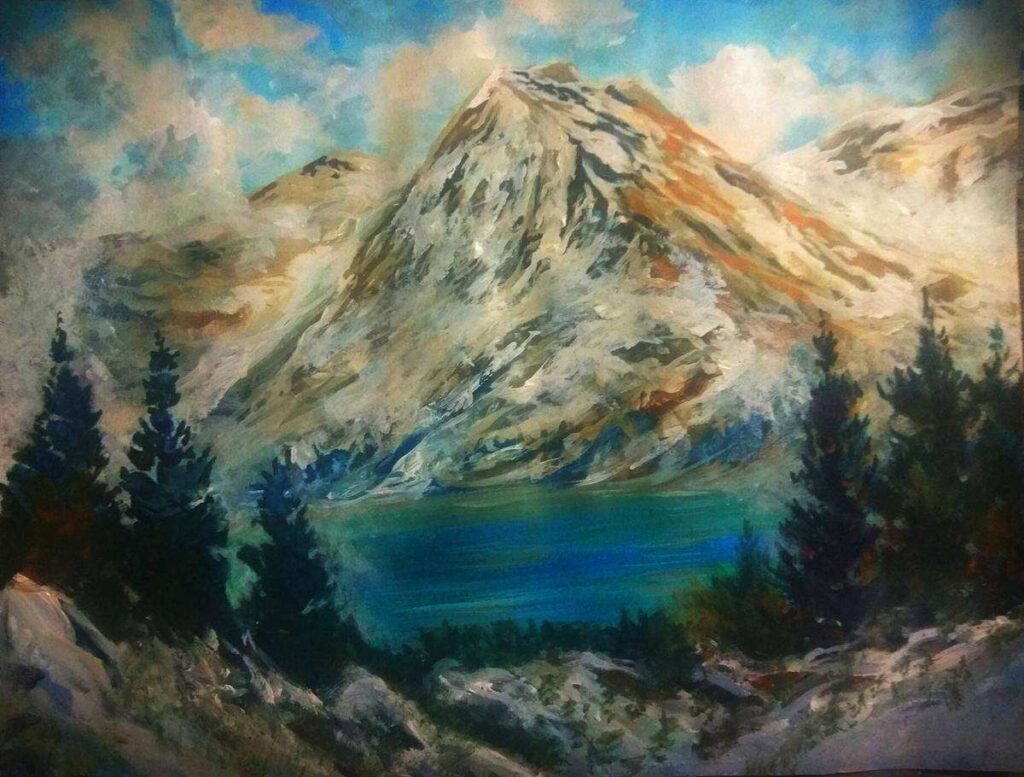 The mountains have been painted one too many times, and every piece of art comes with the added brilliance of that particular element that separates it from the rest. And that element here is a wanderer's perspective. The wanderer sees the imperfections in the crevasses, the irregularities in the ascend and the finishing off with the exquisiteness of the zenith, and wanderer is no less than the artist himself.