With intense colour and ethereal light, 'Impressionism' was a movement that wanted to reduce the clarity of form and give it an 'unfinished' look, while retaining the light and features of the original scene. Landscapes, architecture, gardens and other imagery began to gain importance during the Impressionist movement in the late 1800s, and it continues to inspire artists even today.
Here are five beautiful examples of Impressionist art in the contemporary world from Mojarto!
1. Sandhya by Zargar Zahoor
The light of dusk pervades the entire scenery of Zahoor's work as the dim hues convey the soft and floral atmosphere of the scene before us. In true style of Impressionism, the painting does not have the intensity of form, but uses instead the colour of light to influence its surroundings.
2. Monsoon by Fareed Ahmed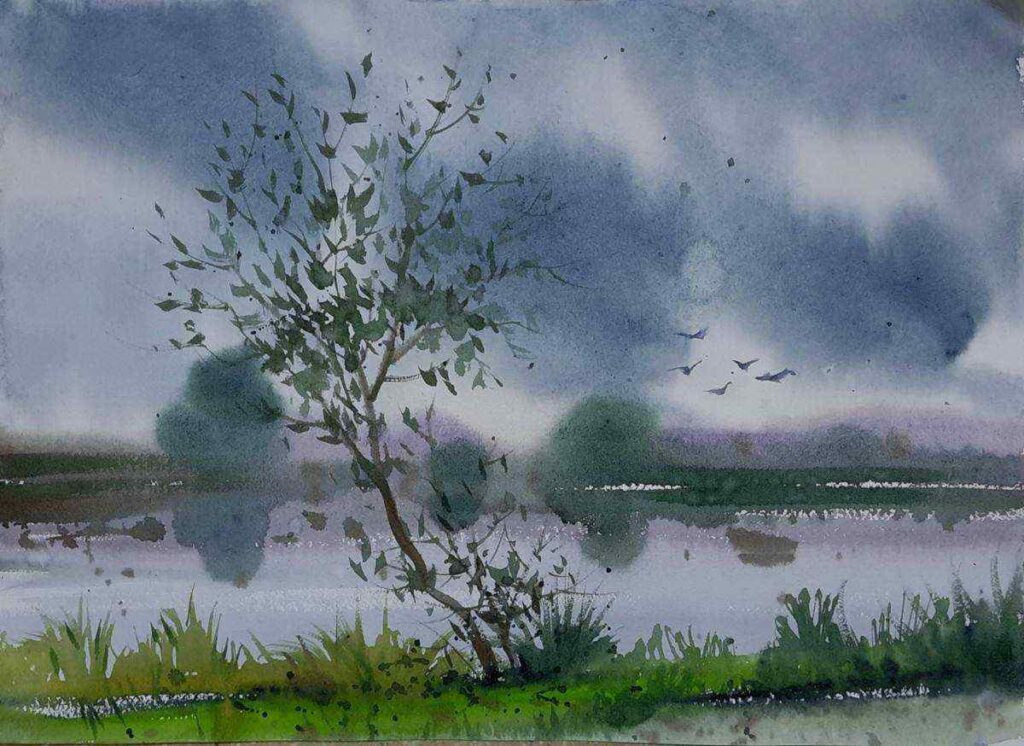 The cold winter sunlight and colour seem to seep through in this natural landscape, while almost settling like fog on the lake. The aura seems slightly cold and untouched as the bluish light employed by Fareed Ahmed conveys the imagery of 'Winter Greenery' perfectly.
3. Snow Mountains by Tejal Bhagat
Using his palette knife to create snow-like textures and the mountain range, the work of Tejal Bhagat creates an winter wonderland in the style of impressionism for the viewer to bask in. Perfect for the upcoming summer months!
4. Almond Brown Forest by Vimal Chand
In an ode to nature and weaving the brush lyrically through natural landscapes, Vimal Chand effortlessly uses his brushstrokes to capture an evergreen moment, contained in the deeply meditative movement of the wind.