Drawing is the oldest form of human expression. Much before written communication existed man used pictorial representations to communicate. It is one of the only artistic techniques that has left a profound impact on human race and is the longest surviving practice of art. There are various mediums of drawing like pen and ink, charcoal, pencil, graphite and brush, etc. Charcoal as a drawing medium is almost as old as the existence of drawing itself.
Early cavemen used end of charcoal sticks to draw on walls of the caves. Despite being the simplest and the most fundamental form of visual expression, drawing is a skill that only a few master. When it comes to black and white drawing, charcoals are the most satisfying. The velvety darks and the ability to create loose, gestural marks impart a satisfaction only an artist can understand. We handpicked our top 5 charcoal artworks to give you a taste of its beauty:
1. Child labour by Chinmay Das
Chinmay das has wonderfully captured the emotions of a young boy working with buffaloes in shades of grey.
2. Thinker IX by Sumantra Mukherjee
This representation of a monkey is a perfect example of the velvety dark and smoky features of charcoal.
3. Force IV by Mithun Dutta
The horses are brought to life by Mithun in classical free- flowing strokes of charcoal. The play of light and dark is the sentimental essence of this artwork.
4. King Of The Jungle by Sarthak
Sarthak brilliantly brings out the beauty of the magnificent beast in this semi realistic sketch.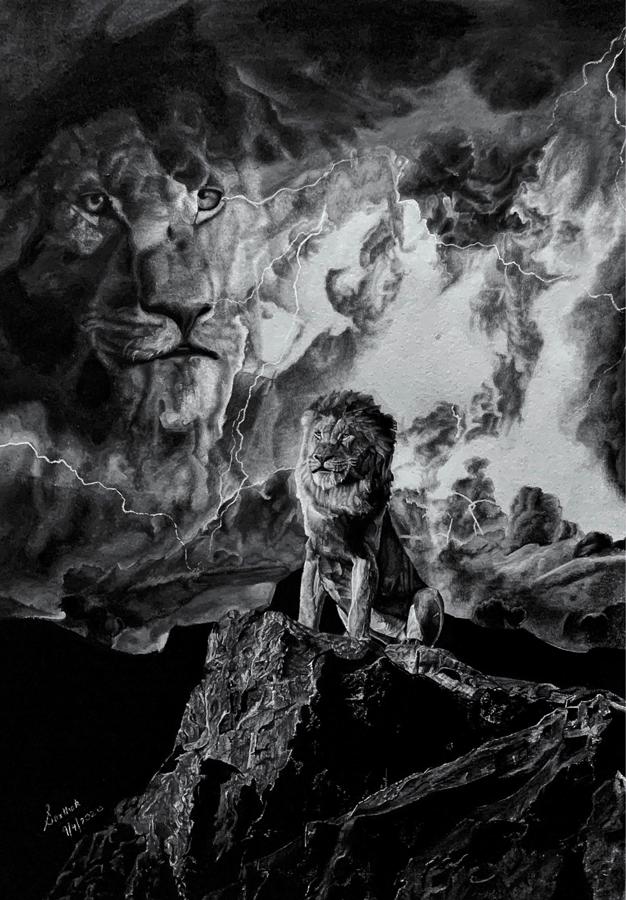 5. Kolkata at Monsoon by Ananda Das
A hyper realistic representation of monsoon takes you straight to the streets of Kolkata. The artist has integrated rickshaw and tram, both identities of Kolkata in black with a hint of red in his artwork.