Bicycles are world's most affordable and sustainable means of transport. At some point or the other we all must have been engaged with cycle riding. Let us bring back our moments of nostalgia with our beloved mode of transport with some Art.
1. Untitled by Sanjay Kumar
Artist Sanjay Kumar's realistic portrayal of a bicycle stacked in a bicycle stand will definitely make us revisit our own encounters with cycle stands at the school or playground.
2. Vintage cycle 02 by Tejal Bhagat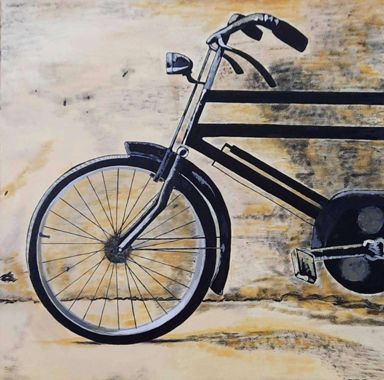 Remember the last time you took a cycle ride? Doesn't this vibrant acrylic on canvas by Tejal Bhagat remind you of it? The artist skillfully brings to life the image of an age old vintage bicycle.
3. Waiting for a ride by Sanjay Nanda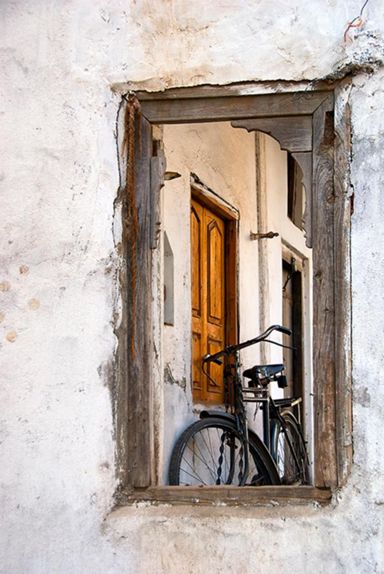 There were days when we could hardly get our hands off from our bicycles and even if we did so, we waited for the moment to ride it again. This artwork by Sanjay Nanda fills our heart with reminiscence of those innocent days when one bicycle had to be shared by a group and it came with its own joy.
4. Old Cycle by Uday Bhan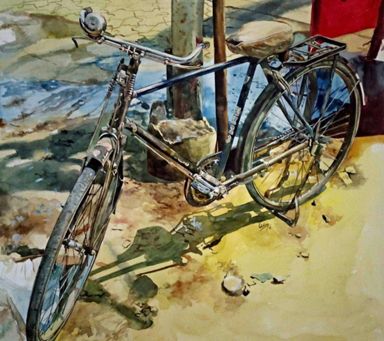 Artist Uday Bhan paints this intricate watercolour on paper, bringing out the shadows of an old cycle just standing besides a wall. It is not just a creative depiction but also reflects the bygone days of glory.
5. Crisis by Amit Nayek
Through his paintings Amit Nayek often shows the unknown faces in the city life. Here he shows a milk man on his bicycle. Isn't it one of the most common sight of a bicycle rider in everyday life which we tend to often miss?
6. Pure Radiance by Uday Bhan
Art is not just about beauty; it is also a reflection of the truth. This depiction of an old cycle standing besides a hut brings before us the memories of good old days. Click here for more such artworks from Mojarto.