Team Mojarto 6th Aug 2021
Home is the place where we rush to after a hectic day at work or run about getting ready in the rushed morning hours. It is also a place where we gain a sense of self, rejuvenate, replenish and rejoice. It is our oasis in the desert that gives you immense peace and satisfaction. It is one's kingdom which we rule. Everything in our life starts at home and it is best if we spend some time decorating as we see fit. A home is not just a place that reflects our taste but is also the other way around where the setting of our home reflects on our mood and temper. A well-decorated and calm room makes us feel our zen and calm. This tranquillity and zen can be achieved by decorating our rooms with minimal and zen-style artwork. Although the idea of a perfectly decorated space is exciting, it is not always easy to restyle every nook and corner into that perfect spot. If you are looking to spruce up your space into your own sanctuary, have a look at these simple steps to choose the suitable artwork for you.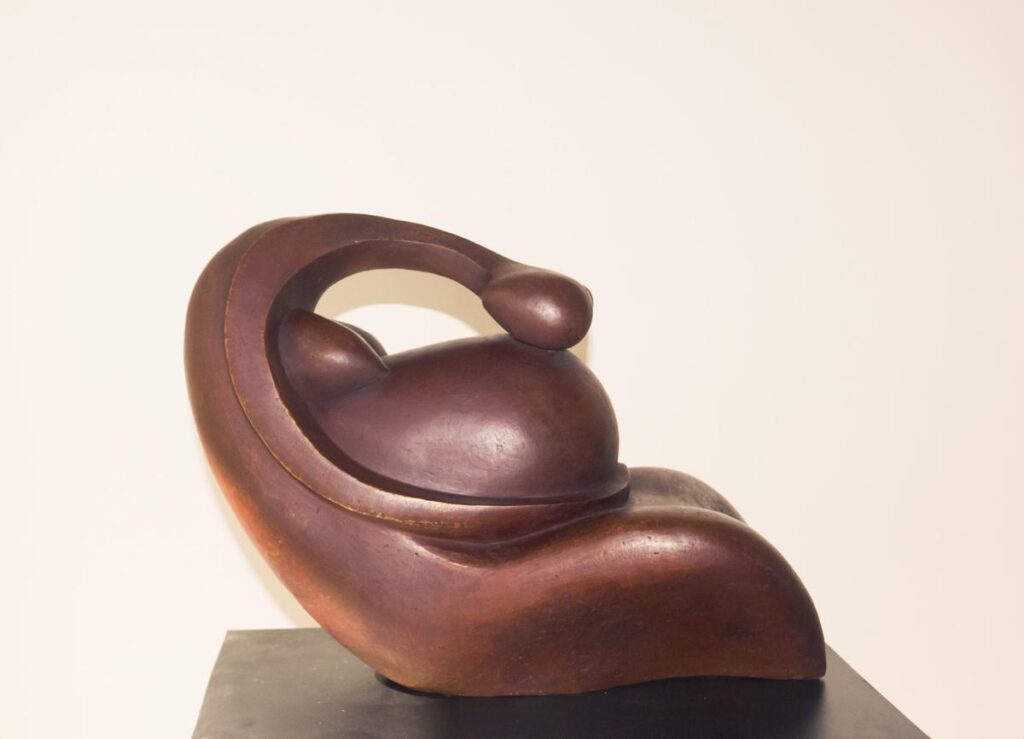 Keep it simple!
An earthy and neutral colour palette is the best choice to achieve that. Colours have the ability to transform your mood and have a great psychological effect. Subtle and soft hues are the best choice if you are looking to create a Zen home. It is recommended to avoid flashy and deep hues. Beige, soft shades of green, off-white, yellowish-white and other earthy colours inspire and calm the mind.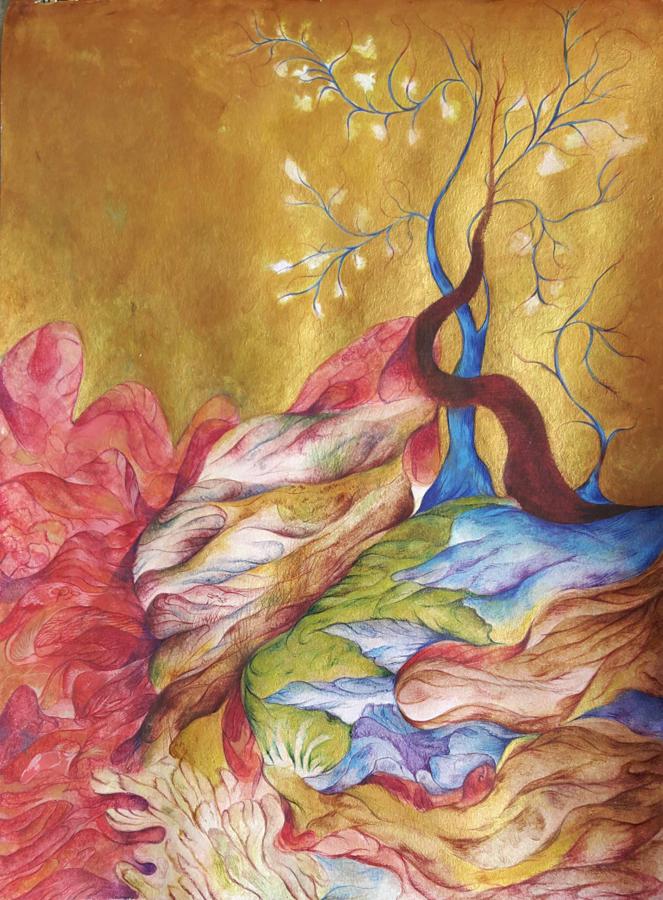 Be yourself!
One of the foremost tips of creating an open and Zen space is to be yourself. Choose artworks that suit you the best. Your artwork should reflect your psyche and persona. Invest in sophisticated and timeless artworks that add to the tranquillity without compromising on aesthetic appeal. It could be a simple ceramic sculpture or a soft coloured acrylic painting. It gives character to space and beautifies it creatively. Remember to create a Zen space it needs less ornamentation which means a simpler home.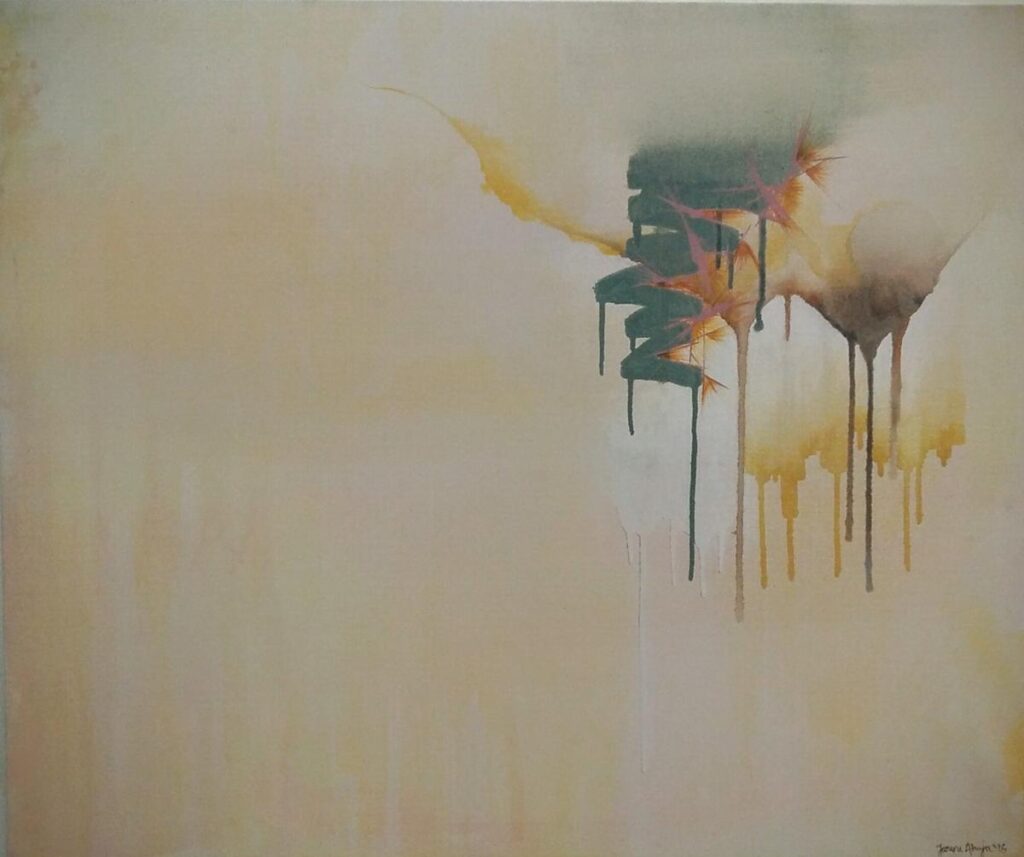 Declutter the space!
A clean and tidy room gives us a sense of peace and clarity. A decluttered room declutters a mind too. It clears the chaos is not just in the surroundings but in the mind as well. A cleaner space gives a better chance to concentrate and think better. Adorning your walls with artworks with minimal images can add to the Zen of your space.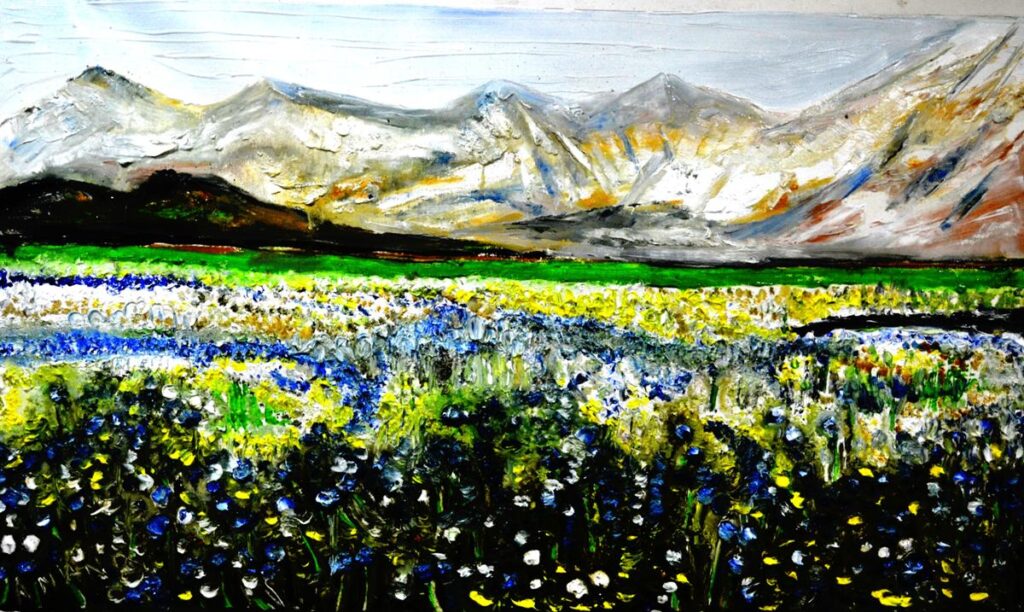 Bring the goodness of nature into your homes!
Nature never fails to spread positivity and life around the house. The simple images of plants, mountains and waterfalls make the place aesthetically calm and tranquil. They bring the beauty of nature into our homes in the most basic form. They will add to the Zen aesthetic of the home. It also rejuvenates us and gives us peace of mind. By incorporating natural elements into space, we can feed this intrinsic yearning every time we step into our haven. Adding a wood sculpture or accessory adds to the serenity of the space.