Indian cities have a charm of their own, each of them have a distinctive character. With diverse influences and history, their uniqueness is what adds to their appeal and identity. Here's a look at some works inspired by urban life in Indian cities.
1. Gateway Of India, Mumbai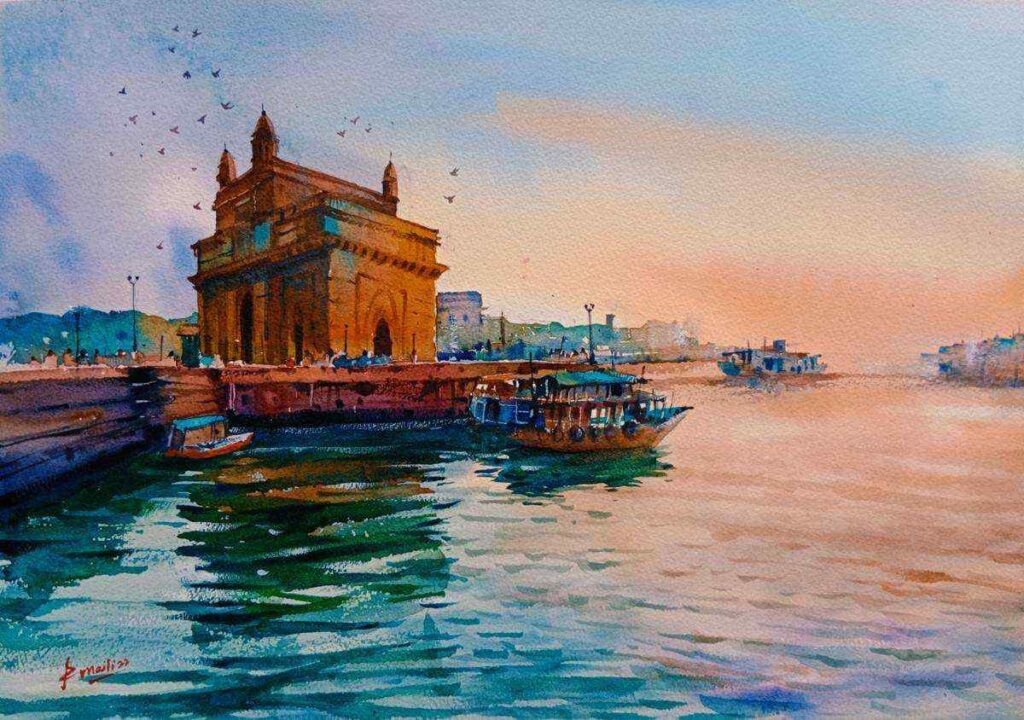 The Gateway of India is an arch-monument built in the early 20th century in the city of Bombay (Mumbai) and it is one of the city's historic monuments. The Gateway of India was erected to commemorate the landing of British King George V and Queen Mary at Apollo Bunder. Ironically, this is the place through which the last British troops left India, marking the end of British rule on February 28, 1948. Artist Prasanta Maiti deftly uses watercolours in a way that is eye-catching to the viewers.
2. Victoria Memorial bathed in a golden glow
The Victoria Memorial is probably one of the best-known landmarks of Kolkata. This beautiful building has a unique style that comprises a blend of British architectural style with that of Egyptian, Venetian, Deccan, Mughal, and other Islamic styles. This has been well-captured in this acrylic on canvas. The way the elements such as auto-rickshaws, hand-pulled rickshaws, and the tram make it reminiscent of Kolkata's typical urban life. The sunset bathes the whole painting with a red and yellow golden glow that hints at nostalgia.
3. Minarets and magical mornings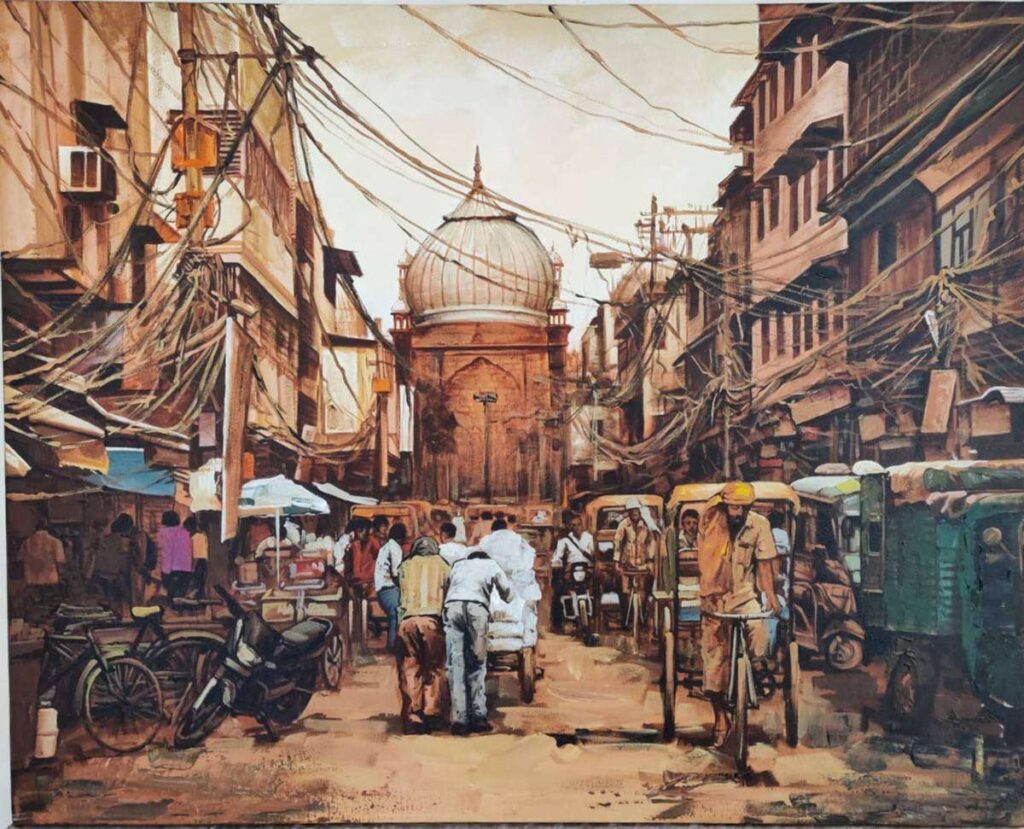 The famous Jama Masjid was a mosque built in the 16th century by emperor Shah Jahan. This acrylic painting treats one to the magnificence of Mughal architecture surrounded by people and the hustle and bustle of the city. Artist Sanjay Soni beautifully captures the essence of the monument along with the simple daily lives of men living around the place.