Ceramics are one of the oldest materials that have stood the test of time. The material's utility, patrons and rules have evolved tremendously but it remains the most sought after material for its affordability, durability and versatility. It is still associated with people's local cultures and lives.The craft is very temporal, representing patterns and shapes of the times.
The medium is loved and preferred by many for its elegance, sheen and class. It brings unparalleled beauty and uniqueness to the space. It makes the best gift with a personalised touch. Ceramic art has evolved over time to become purely decorative art that can add beauty to any surface and revitalise the classy look of the space.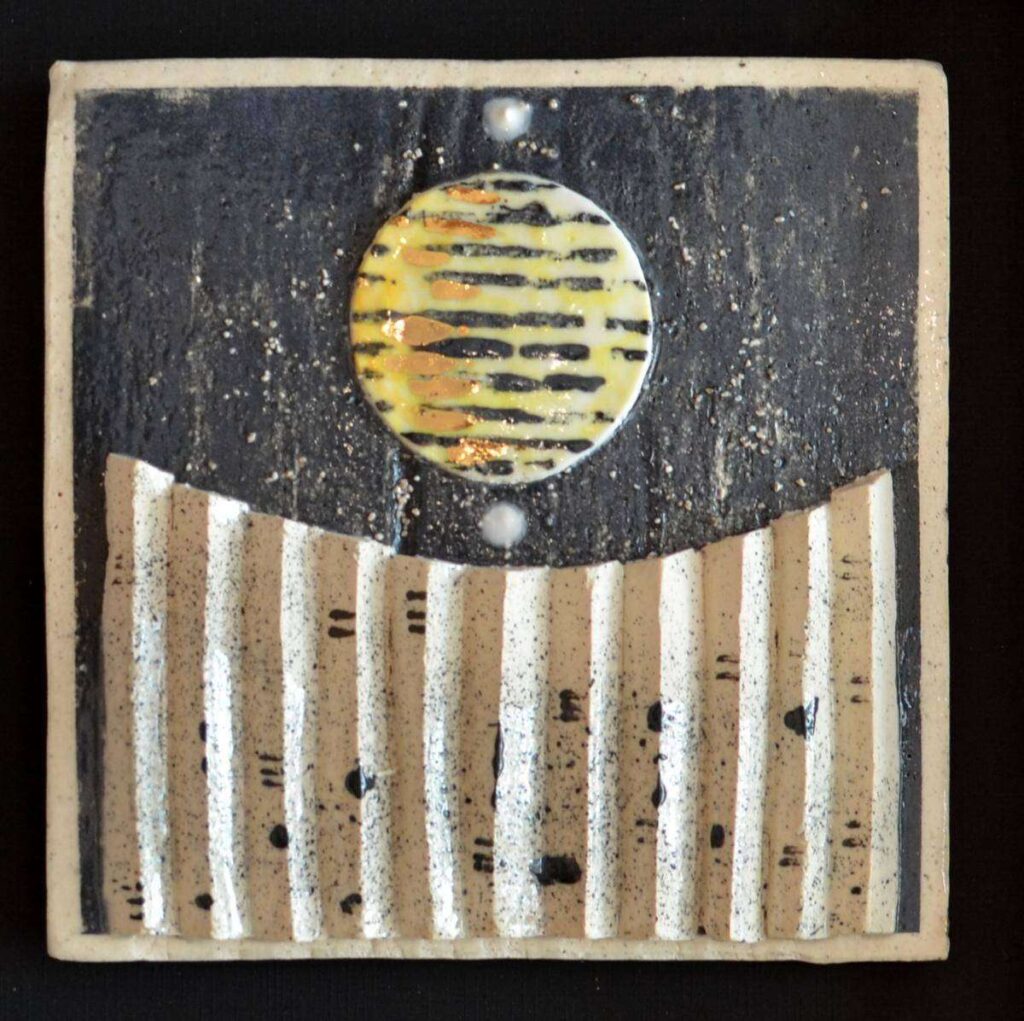 Ceramics and its art forms can be classified according to their firing temperature. Earthenware, stoneware, porcelain and bone china are the different types. Among them, terracotta or the earthenware is the most popular type. It is commonly seen in the form of diyas, pots, and earthen kitchenware. It can also be found as dainty trinkets, decorative crafts and porcelain tableware. Ceramics are in vogue today, especially as a gifting option. It reconnects you with Mother Earth and brings nature back into your living spaces. Here are a few artworks made using ceramics from our large collection of ceramic art. Decorate your living and working space with these beautifully glazed artworks to add a touch of opulence.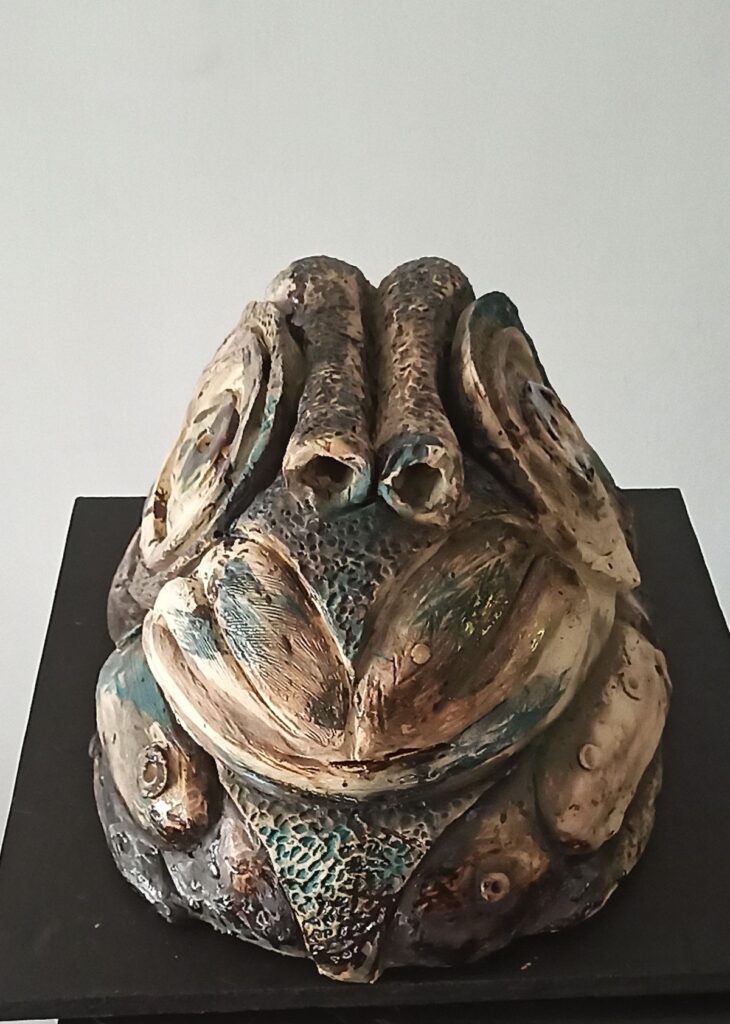 'The Frog' by Atish Mukherjee is the best choice for your spacious hallway. Sculpted by hand in stoneware clay, this sculpture was glazed and fired to 1200 degrees C. It is inspired by nature and folk-art traditions. The artist is a veteran in the use of materials and is constantly reinventing himself. This artwork is the ideal amalgamation of contemporary design in a conventional medium. It suits best for your maverick sensibilities for its different and appealing look.
Artist Usha Garodia's artwork titled "Timeless" is a decorative art that can add beauty to any space. Placing it in the right spot can make it an accent object in the space. The clean glassy finish is striking and catches every eye that crosses it.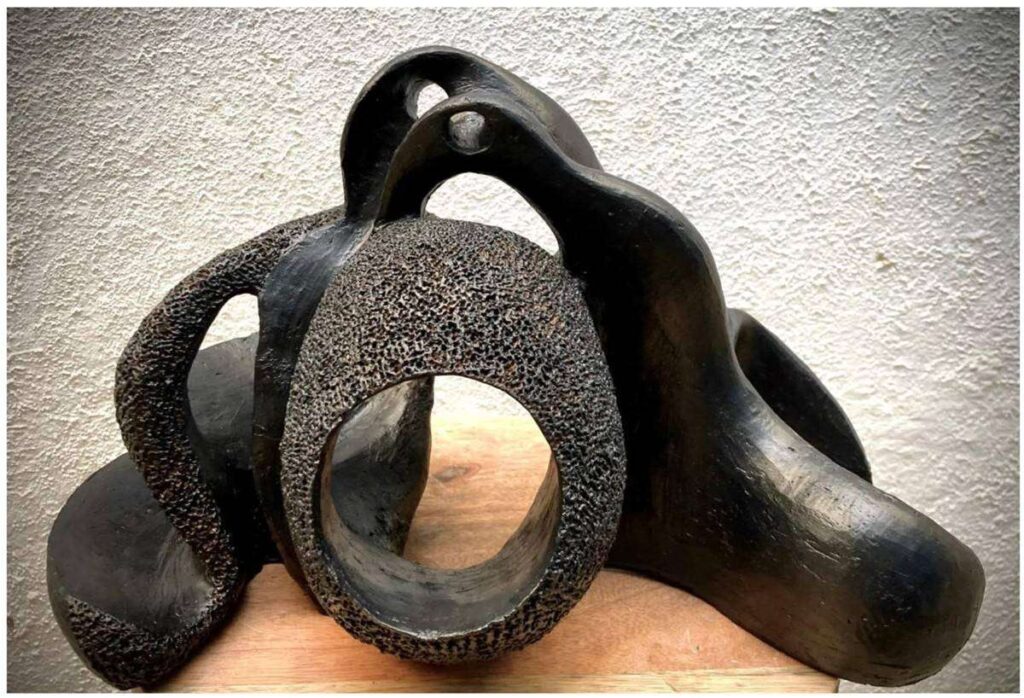 This terracotta artwork by Aarti Gupta Bhadauria is an exceptional wave of creativity. It brings the harmony of the five elements into your living or meditative space. It never ceases to inspire its viewers. The divine-looking artwork made out of clay creates an ineffable calm and serenity in the surroundings. Bring home the tranquillity of nature through this artwork's wholeness. Check out more artworks made using ceramics at Mojarto.