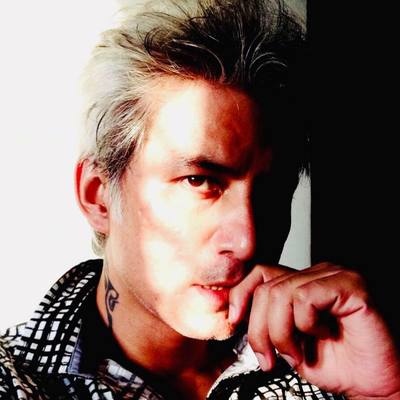 by Dhiraj Singh
The number of people who have told me: 'I DON'T KNOW ANYTHING ABOUT ART' is in the vicinity of epidemic proportions.
Perhaps they feel a tad intimidated when talking to an artist. Or perhaps they see us as practitioners of some kind of witchcrafty stuff, through which we can turn people into toads and lizards.
I really don't know what it is but the mere mention of the word 'art' and 'artist' makes people behave quite strangely. The question then arises whether is it really such a bad thing. To make people uncomfortable. In my book the answer is a resounding NO. The best kind of art is that which takes the mind to places it has not been before. In ways it has not travelled before.
Jaipur, I've been to a gazillion times but this time it was a completely different Pink City I saw. Because in it I saw ceramics in a whole new light. As a medium clay and the potter's wheel have been around since prehistory as some of the earliest excavated earthen pots and figurines date back 20,000 years. The age also comes with a certain ubiquity. There is hardly anyone in the cities who has never come in touch with the material as it takes care of two very important functions of the body: eating and excreting. Teacups, saucers, plates, floor-tiles, commodes, sinks are all made from the humble clay.
Jaipur recently hosted the first Indian Ceramics Triennale at Jawahar Kala Kendra. As a venue JKK has lately become a hub of international eclecticism, which is a great thing. The Triennale brought together some amazing artists who either work exclusively in the medium or who have in the course of their practice used it with great ingenuity.
What's perhaps more laudable is that such an event was even thought of. Very often contemporary artists get into a sort of race for new materials and in the process overlook the remarkable flexibility and variety this ubiquitous stuff offers. One of the works that really appealed to me was Juree Kim's 'Evanescent Landscape—Svargalok'. Made of un-cooked clay Kim's work contained a superlative imagination as it evoked Rajasthan's many forts—made here in clay instead of rock—and placed in troughs of water in which the fort's material magnificence dissolves slowly with each passing day.
The best art evokes. And in that L. N. Tallur's 'Man Exhibiting Holes' brings us face-to-face with open-mouthed circumspection that life in the city often does not allow us. Tallur's head is a progression from Kim's in the sense that it's made up of kiln-cooked bricks—not the ordinary kind—but hollow bricks that the artist has devised and baked himself. The bricks are cemented together much like a wall yet it is not a wall but a head that is breathing through the hundreds of air passages contained in it.
A veteran of Indian ceramics Daroz Pandurangiah's work evokes a larger abstraction. One that involves the matrix of creation. The pixels of geological time as it progresses slowly below our feet in rocks: colouring, texturing, contouring them layer over and layer. In a certain sense this is a work evoking nature as an artist. One that creates some of the most poetic landmarks ever.
Another artist who created poetry with abstraction was Satoru Hoshino whose pieces of irregular ceramics find balance as a vortex. It was at once a play of matter and anti-matter dancing together in space in an eternal flux of creation and destruction.
Two collateral shows of the Triennale were held at Juneja Art Gallery, Jaipur's oldest, at its new commodious space: a used-to-be warehouse. 'Woven Together' brought 42 ceramic artists from different parts of the globe into a relatively small space. This was done by hanging small swatches of vitrified clay by each artist. These were then woven together and suspended floor-to-ceiling like a clonal colony of sea creatures or a forest of quaking aspens or a giant, breathing organism with tentacles. It was a beautiful showcase of Ruby Jhunjhunwala's curatorial vision that brought a wide and disparate selection of artists together under one roof.
Khanjan Dalal's 'Homebound' was another work that spoke volumes without really saying nothing. These were empty speech bubbles hung in a line perhaps to approximate a 'thread' as conversations are referred to in our hyper-connected world, where everything that's been uttered remains forever, like permafrost of the optical-fibre universe.
The Triennale ends on November 18, so catch it before there's still time!
Dhiraj Singh is a well-known journalist, writer, TV personality and artist who has shown his abstract paintings and X-Ray works in India and abroad.