It's no secret that India's traditional art holds a place of pride in the world, thanks to its wealth of creativity, vibrancy and diversity. Even though we all bask in the glory of our country's amazing artistic heritage, not many of us are aware of some incredible facts and stunning trivia behind these beautiful, ingenious works.
Here are 5 incredible facts about Indian art that will amaze you.
1. Pattachitra
It is a century old technique from Orissa that uses palm leaves for the portrayal of epics and folklore. In a bid to create awareness about contemporary issues, the chitrakaars are using the narrative scrolls to highlight geopolitical events and social issues like carnage at Nandigram, Mumbai blasts, HIV, unemployment and climate change.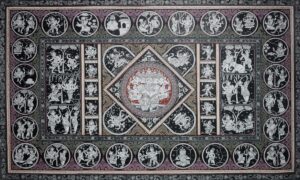 2. Madhubani
Can a painting prevent deforestation? Madhubani, the art style from Bihar famous for its beautiful illustrations of Hindu deities has successfully achieved this feat. In 2012, a bunch of artists created vibrant masterpieces on barks and trunks to restrain people from felling trees. And voila, not a single painted tree was chopped! The highway number 52 of the Madhubani district is a well0known tourist destination today.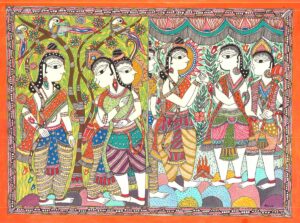 3. Kerala murals
Kerala murals, one of the world's finest art frescos that date 3500 years back were 100% eco-friendly.  The complex layering and harmonious shading in these classical artworks famed for depicting mythology and legends are still done with natural pigments and vegetable colours.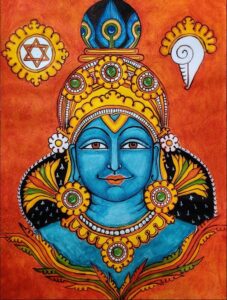 4. We are quite familiar with the growing popularity of Warli art which is currently a hot trend on mugs, lanterns, walls, paintings, bed spreads, furnishings and more. Did you know that the Warli origins go back to 2500 BC? It is indeed incredible that this tribal art is still in vogue after centuries of use!
Given these incredible facts, it's not surprising that Indian art with its profound historical relevance and rich cultural roots holds so much fascination and continues to be a source of inspiration for the rest of the world.