By Team Mojarto
Expressionism was an art movement that took its birth in Germany and Expressionist art refers to the artworks that follow the style of expressionism. It emerged as a response to the prevalent anxiety about humanity's increasingly discordant relationship with the world and also feelings of authenticity and spirituality that were lost. Here we bring you few artworks inspired by expressionism that are interesting to look at :
1. Stuck in a social vortex?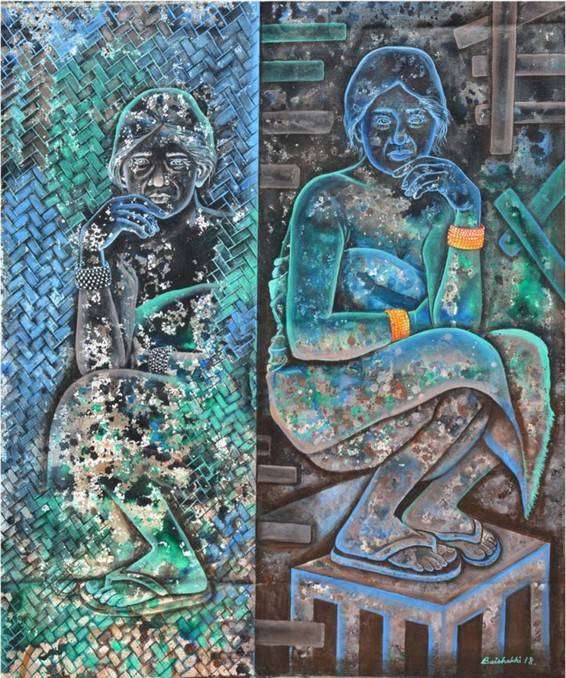 While on one side, women are becoming empowered, there's still a generation that lies trapped within layers of social norms that inhibit their freedom, the middle-aged Indian woman. The expressionist art shows a woman in two different perspectives. One half of the image depicts the woman in a way in which the society wants her to be, the other half depicts her inner self and the way in which she wants to be. The artist, Baisakhi Mehatori says, "We find that social circumstances forbid these women in venturing out into the world. They are entrapped in their bounded domestic space. Often cultural orthodoxy does not provide them the basic human freedom or deems it necessary to prioritize their needs."
2. Fish as a symbol of positivity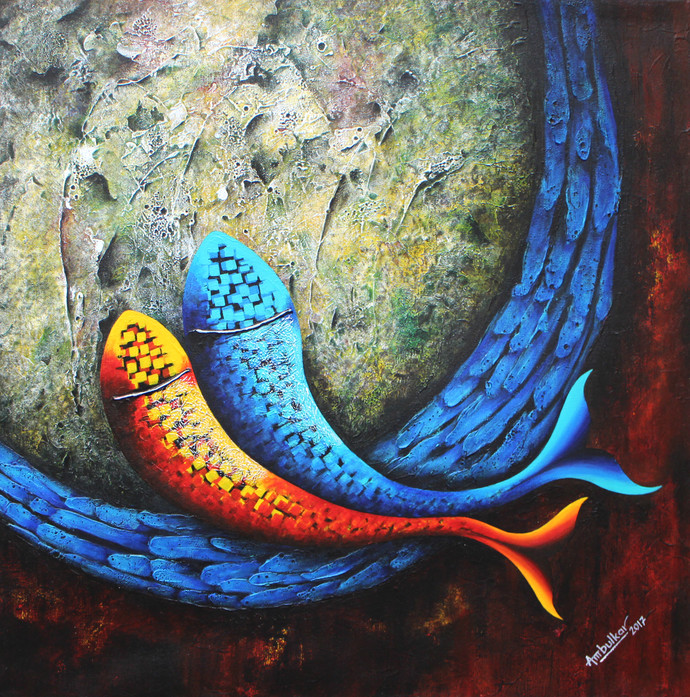 To Sharad Ambulkar, the breath of the fish spread positivity in our turbulent world. The world is represented in a sea of green. He says that to him, "Each symbolizes the passion for loving, struggle for living and spirit of freedom. Along with these my developed textures illuminate the space with the depth of emotions and feeling of romance." In this expressionist art, the vivid blue and orange spread cheer and happiness.
3. Nature's empowering embrace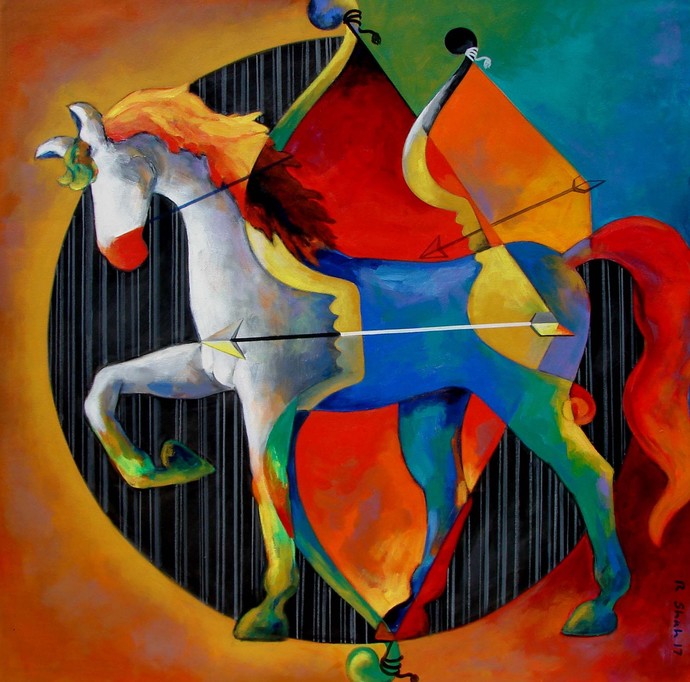 This painting looks quite intriguing, a majestic horse trotting along with bows and arrows which sometimes appear to morph into human faces. There is a confidence in the form which makes it outstanding, a powerful statement of the message it bears. The artist, Rajesh Shah says, "Man is a part of nature. I've tried to express a sense of how much we human beings can gain from being in harmony with nature.
4. ART THAT EVOKES NOSTALGIA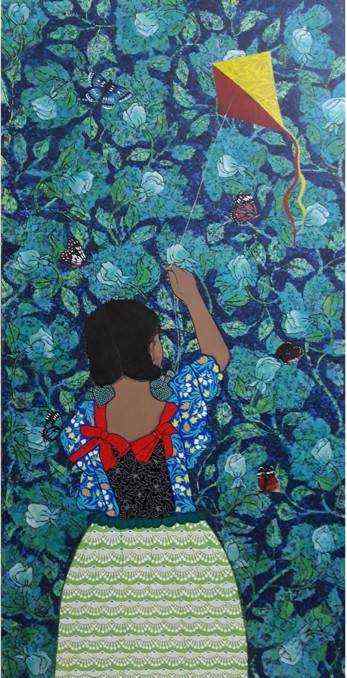 Monica Ghule through her artworks evokes a nostalgic feeling in everyone's hearts by bringing back our memories of childhood. The painting is one of the most beautiful expressionist art available at Mojarto.