Every season has its beauty and charm. Among them, winter is one of the most beautiful but underrated season. The sight of snow covered trees and dew stringed leaves are a startling view. Chilly mornings, bright winter blooms and cosy warm clothes enhance the beauty of the season. It refreshes us from inside.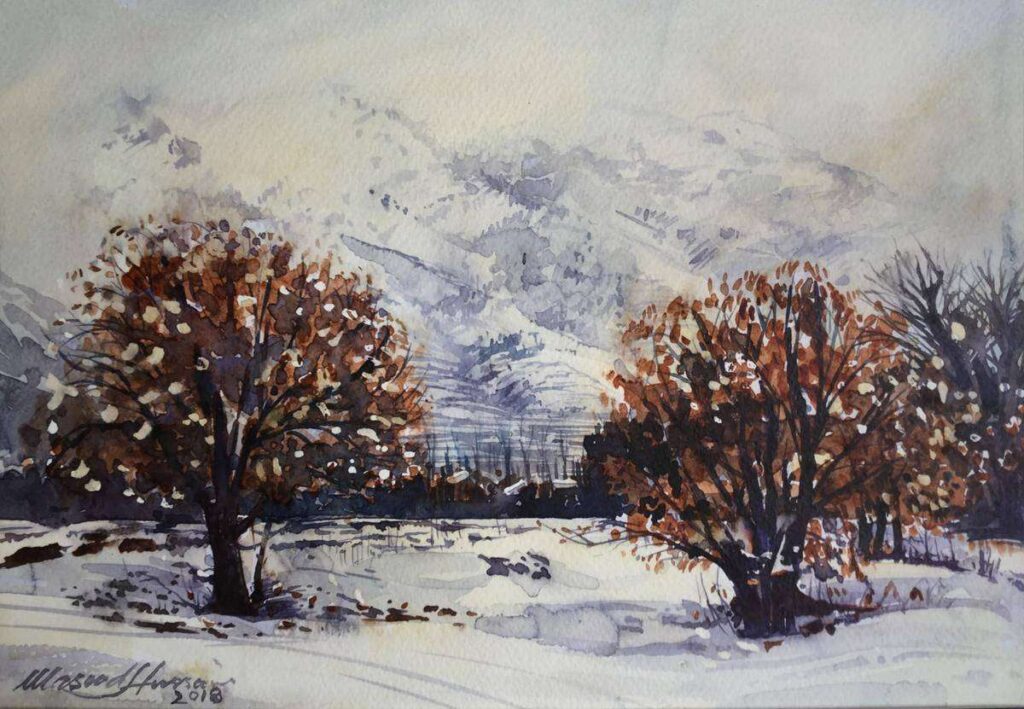 The visual beauty of majestic winter scenes has been captured extensively by various artists, photographers and poets . The cold and chilling artwork has a lot of warmth in it that comes alive even in dipping temperatures. The woolen clothes, people sitting around bonfire and enjoying hot winter delectables are a true memory to cherish. Here are some artworks that bring out the heavenly beauty of the season.
Asis Kumar's artwork titled 'first snow' portrays the haunting and foreboding beauty of the season. It captures the season's bleakness in all its glory. The first snow fall of the season is a feast to the senses. The crispness of the first snow refreshes our mind from within. The snow flaked tree in its bloom will transport the viewer to the place.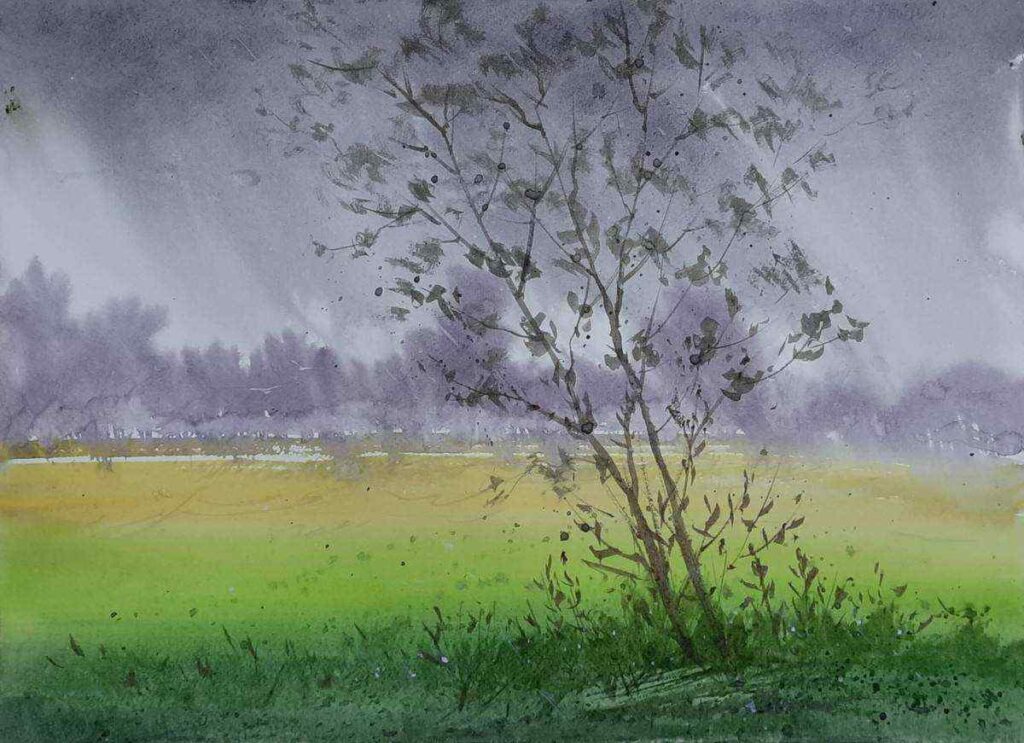 It is often believed that winter covers and hides the beauty of greenery. But rather the season enhances the beauty of landscapes and greenery. The combination of beauty and bleakness creates a rare sight in the winter landscapes. It feeds the eye and imagination of the viewer. Artist Fareed Ahmed's artwork captures the beauty in the snow-covered landscape astutely. The colour of dew and snow blended with the greenery creates a new aesthetic all together.
the earth gets coated in a pristine blanket of white, is truly elegant and beautiful. For a moment, you can set aside the worries about road conditions, shoveling, roof damage, and the other negatives of Winter and just enjoy the beauty of the falling snow.
Even Winter storms can create beautiful, natural artworks. Trees take on an entirely different look when coated with ice, snow, or frost
Strolls on a early dawn is an experience like no other. The little chats over a chai makes it the best season to cherish. The foggy view and caressing chilly wind soothes the soul. Arnab Adak captures the essence of early dawn in winter through his lens. The bamboo forest, woolen clad men and animals makes one long for the season.