Dance is one of the most expressive art forms. The rhythmic movements and expressions hold the true essence of dance. Some artists feel compelled to try this art form within the visual arts. Here are a few examples of artworks that have made the meaning of its own self more vibrant and evocative.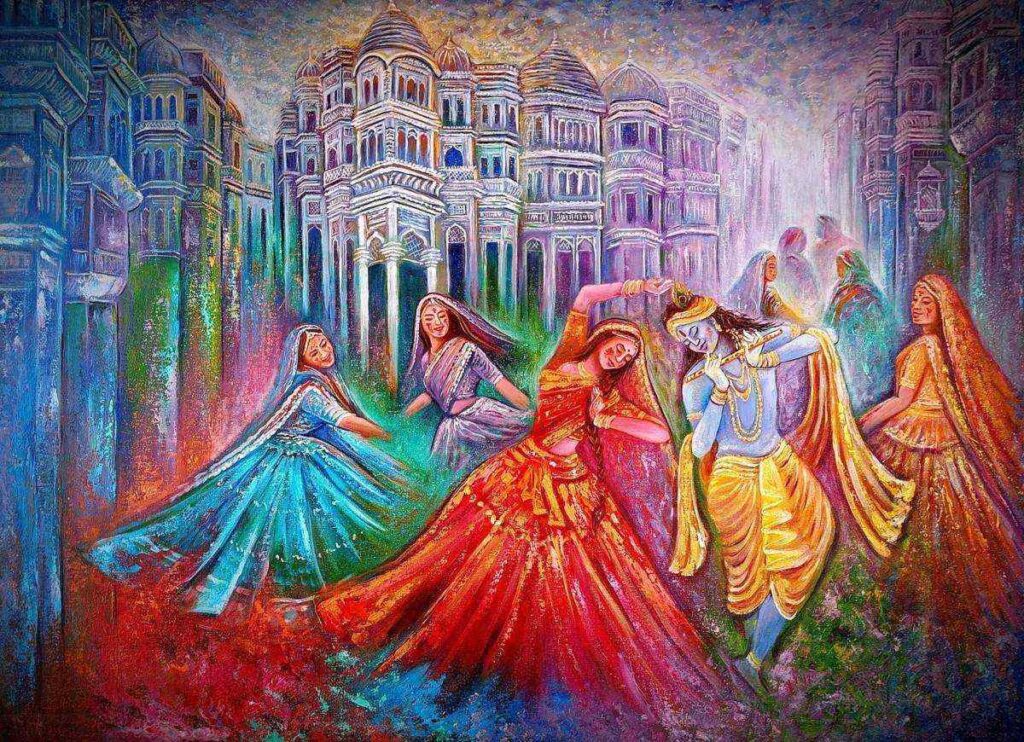 This artwork captures the surreal experience of the 'Rasleela' by Lord Krishna and other women. The artist Rajshree Ranjita presents us a colourful and vivid painting that induces positivity and joy.
This artwork by Jeyaprakash portrays the dance of a classical artist by the lily pond. The watercolour aptly suits the aesthetics of the performer and her elegance. The artist shows her dancing with a mudra. Her facial expression shows her love for nature and her graceful attempt to enjoy nature through her performance.
Music and dance are an important part of the tribal culture. Every occasion begins and ends eventually with both of them. It develops a bond within the community. Artist Jiaur Rahman brings out the liveliness of a tribal dance through this painting. It shows a group of tribal women, brightly clad and ornate, moving to the rhythm of the drummer's beat. The cheerful faces of the performers set the mood of the image. The bright yellow and red colours complement the festive spirit of the place.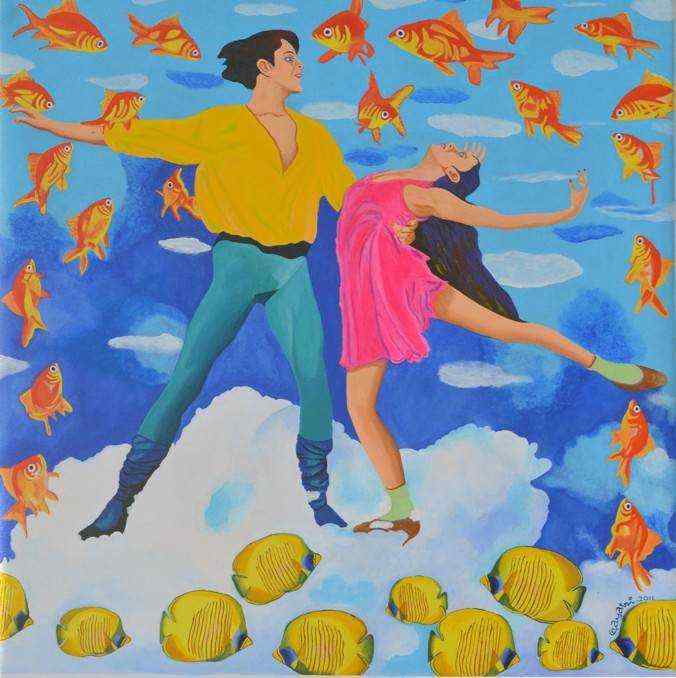 This artwork by Gayatri is about a ballet dance couple. The artist gives a vivid presentation of the image in striking colours that are very attractive and are sure to induce joy in your living space.
The ankle bell or "ghungroo" is evident in almost all the classical art forms. Ghungroo is tied around the ankle of the classical performers and creates a rhythm in unison with the leg movements. The viewer can almost hear the sound of the bell and imagine a graceful performance with elegant hand and leg movements.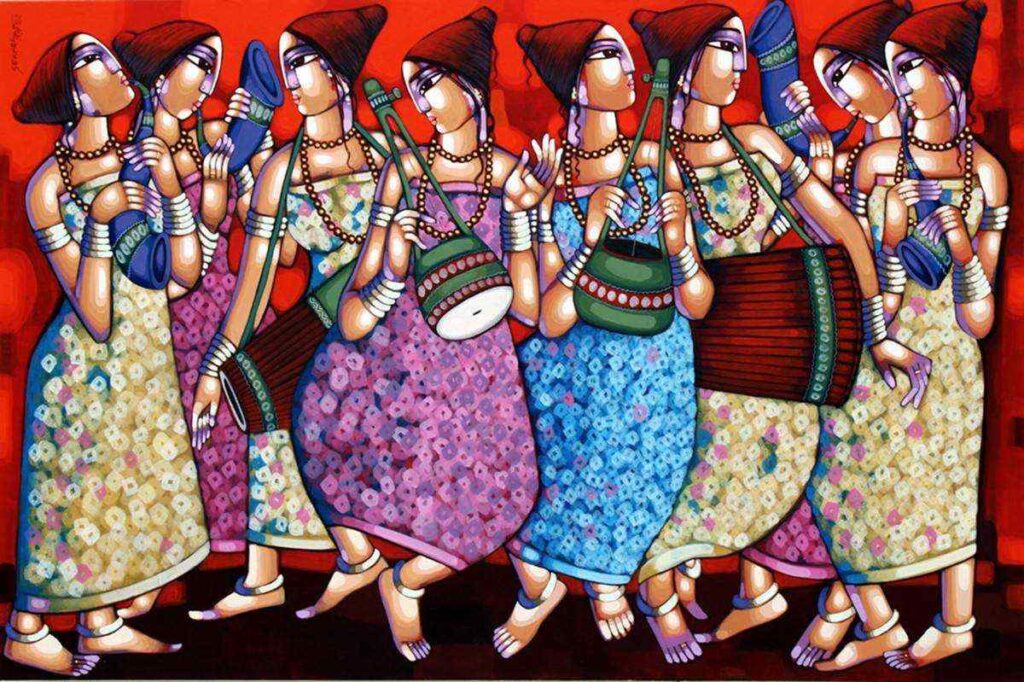 This artwork evokes a sense of the intensity of the performance. It makes the viewer feel the fine, melodious rhythm in the painting. It is an ode to life and eternal joy. The artwork represents dance as the ultimate symbol of the reconciliation of individuals. Artist Sekhar Roy expresses the emotions and happiness of the Baul-Bengali folk singers through this artwork.
The Sufi dance creates magic just by watching it. It evokes a sense of liberating effects. The dance focuses on the inner spirit; a way to connect with God or feel the presence of him all around. The painting puts the viewer into a trance and into the world of the dancing dervish. It creates a celestial ecstasy that is apt for your meditative spaces. Artist Eshana Ebrahim creates an ecstatic and divine rhythm in the painting through delicate gestures and movements.