For Mother's Day – we decided to speak to a few artists who took inspiration from their creative mothers and forged new artistic paths for themselves
We see our moms as a multidimensional being – Goddesses who remain undefeated in their purpose and yet take refuge in the affections of their family. No longer is the role informed by tradition but by the larger narrative of the generation, and society as well. When speaking of the creativity of artistic mothers, we decided to ask a few artists to give us their thoughts on how their mothers influenced their practice and their journey as an artist.
1. Manisha Parekh, daughter of Madhavi Parekh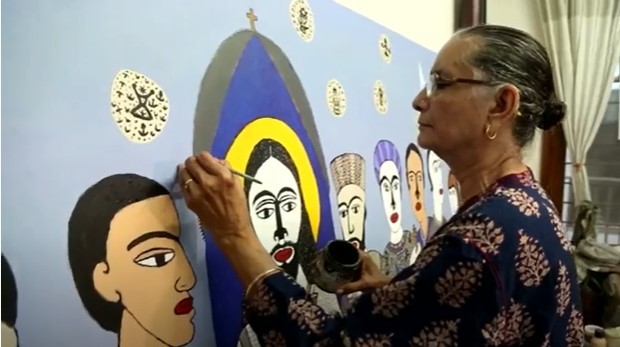 Manisha Parekh has made a mark for herself as an innovative artist keen to experiment with diverse themes, forms and genre, and various materials. Born to famous artists Manu and Madhavi Parekh, she herself is a respectable name in the industry.
Speaking about her mother she says 'I learnt about the discipline and the rigour of 'making' from my mother's practice … Work becomes truly part of life … I have learnt to rely on my intuition and to remain connect to where I come from as far as my own journey is concerned. I am constantly engaged with finding a personal language in my work. Her work, her journey as an artist and as a woman has been really energizing and reassuring … She is truly inspiring!'
2. Pooja Iranna, daughter of Shobha Broota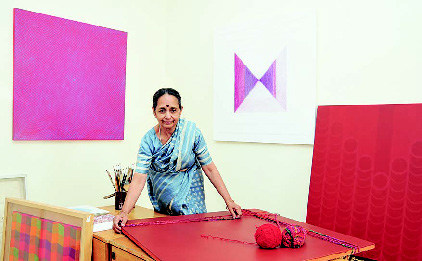 Born to renowned artists Rameshwar and Shobha Broota, Pooja's works reflect a meticulous and thorough creative progression and based on childhood memories and longings. She tells us about her mother Shobha Broota, "She has been a perfect woman as far as I can remember. She comes from that generation of educated young women who did everything, without complaints and even demands. For years together she earned for a living, brought up her family and worked continuously towards her passion.
She believes in hard work and discipline. Till now she leaves for her studio by 9 a.m. and returns by 9 p.m. She is just not an inspiration for me but for all others who come to know her. She has taught me to work hard to achieve my dreams and to balance between my family and profession."
3. Pallav Chander, son of Kanchan Chander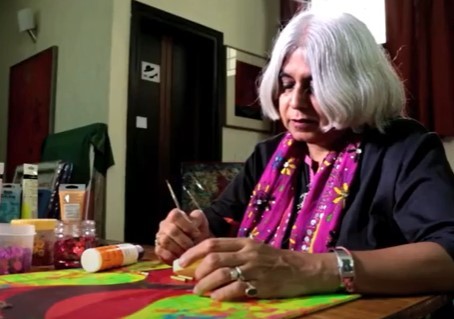 Delhi based artist Pallav is the son of celebrated painter and printmaker Kanchan Chander. Pallav gives credit to his being in the creative industry to his mother as well, "Whatever I am today as a person all the credit goes to my mother. I am a painter, a theatre director and I am all the time creating something or the other. But i see my mother as my creator I am in this world because of her. She is my pillar and my life line."
4. Mithun Rodwittiya, son of Rekha Rodwittiya
A dynamic and brilliant artist, Rekha Rodwittiya's son Mithun owns a design studio – 2point5 and has certainly followed in the creative footsteps of his mother. He also worked as an actor on the sets of 'Inkaar' in 2013, which saw him in the role of the character Jamshed.
5. Biraaj Dodiya, daughter of Anju Dodiya
With such an impressive artistic background and grounding in art, it was only natural that Biraaj took after her mom (and dad of course). With a practice that is informed by a whole world of influences and encapsulating a world of her own, her recent solo at Experimenter, Kolkata was a testament to her creative prowess.