Artists have a unique way of portraying their ideas and thoughts. There seems to be very little to no similarity between any two artists. Every artwork is unique in its own way, style, idea, and rendition. Mojarto has a vast collection of original artworks by various eminent artists. Here are some artworks that celebrate women and womanhood.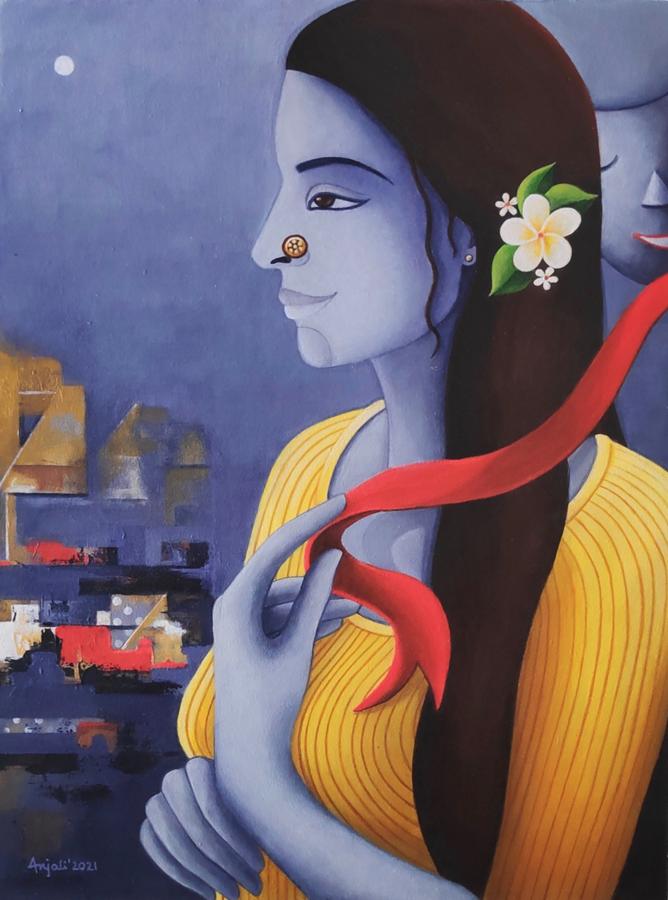 Artist Anjali Surana's paintings reflect her life and surroundings. It is an expression of her feelings, experience, and desires. It's an amalgamation of thoughts and emotions. Colours, patterns, and natural elements play an important role in her compositions. Anjali's paintings narrate a story of happiness, dreams, achievements, and journeys. Her 'elakshi' series is a celebration of women and womanhood. The term 'elakshi' translates to a woman with bright eyes. The artist's choice of colour portrays the calm and tranquil nature of women.  
Dhananjay creates graphic and structural uniformity on canvas through the play of light and shade. His paintings are a blend of abstract and realistic forms. His thoughts stem from a unique imagination, which combines the natural world with the artistic and creative world. His images and themes are inclined towards Indian mythology and nature. He expresses his images through mythological and ancient Indian art series, using his remarkable choice of colours to depict the unknown mysteries of the natural world. In his artwork, Vandevta (God of the Rain Forest), the artist inculcates faith in nature. He strives to bring out the pure divinity in nature.  
Varsha Kharatmal portrays modern women in her artworks. The decorative paintings reflect the strong character of women. The prominent eyes in the artwork become a gateway to her strength and intelligence. The technique employed by her is as fascinating as her paintings. The basis of each Ajantaesque painting is a bold black line, flowing fluidly and unbroken through the painting. Fusing realism with the miniature style, Varsha's works are a mix of colours that are also rich and gorgeous in detail.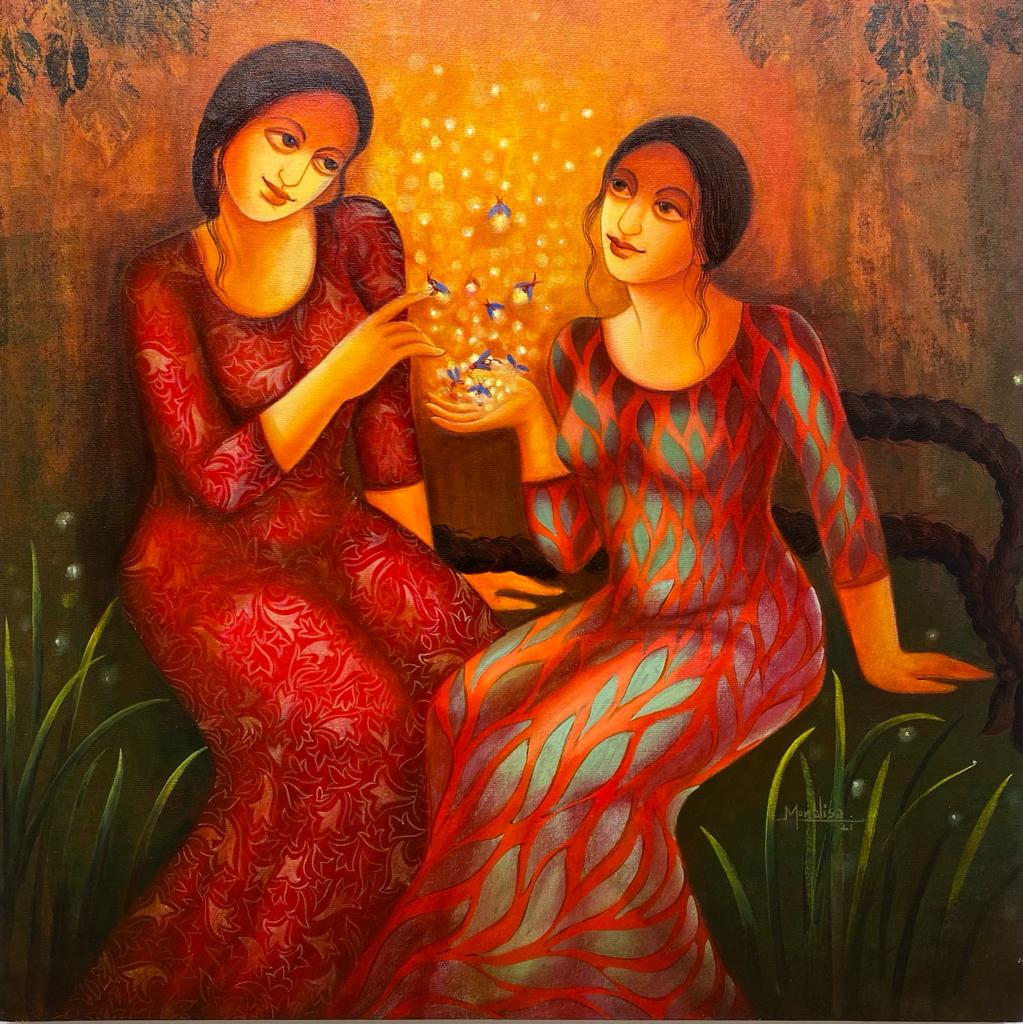 Monalisa Sarkar Mitra's bond with arts and crafts is something that has been present since her childhood. She loves to create art with charcoal and acrylic. This artwork titled 'Nostalgia' depicts the relationship between nature and mankind. The artist beautifully reveals to us how even nature enjoys the intimate company of women.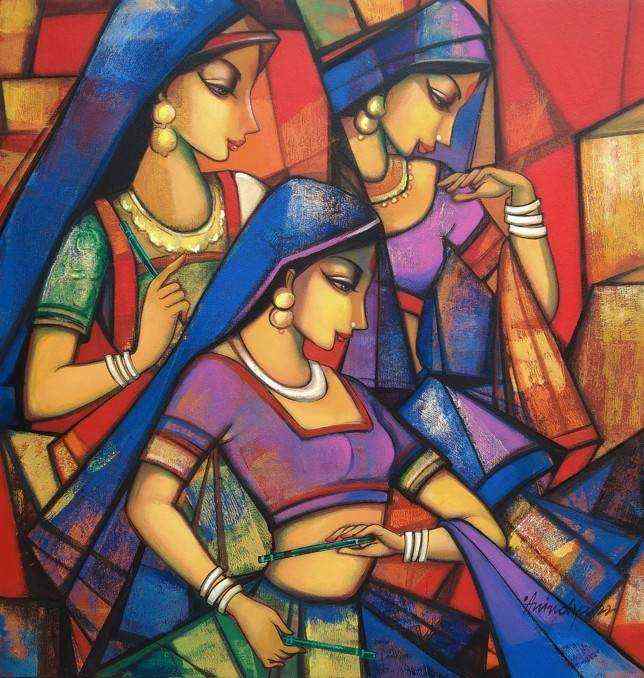 This artwork by Anindya Mukherjee enchants us with its bright and bold colors. In it, he depicts Indian dancers who are all set to dance in a warm and colourful undertone.